Available as an Online Program in
Fall of 2018!
The Awareness Training Institute
and Greater Good Science Center at the University of California at Berkeley
present
The Mindfulness Meditation
Teacher Certification Program
A 2-Year Training Program for Teaching
Awareness and Compassion-Based Practices
Dear Fellow Meditator,
It is with great pleasure that we are announcing the opening of enrollment of our two-year Mindfulness Meditation Teacher Certification Program for a limited number of participants. The first and only live, in-person training will start in May 2017.
This new certification program through the Awareness Training Institute has been in the making for over 30 years. It is the result of the greater need in our world for more qualified mindfulness meditation teachers and the growing popularity of mindfulness, self-compassion, and meditation.
"There is a wonderful way to overcome difficulty and discover well-being and freedom. It is mindfulness."

-Buddha
We have specially created a high quality certification program that has wide application and maintains both psychological and spiritual depth. It will deepen participants own meditation training and prepare them to skillfully teach and guide others.
By joining us to become a certified meditation teacher, you will:
Learn how to teach meditation with tools for body, heart, mind, and community (learning from both our successes and failures in teaching meditation for a combined 60 years)
Receive professional mentoring (individual and group) offered throughout the two-year training by an international group of highly respected meditation teachers
Learn the application of mindfulness and self-compassion to relationships, conflict, trauma, organizational wisdom, and societal change
Have a powerful way to grow and deepen your spiritual path
This is going to be an extraordinary training and experience. By doing your own meditation work and then by helping others do the same you will be making a significant contribution to the evolution of your own being as well as helping shift the consciousness of humanity to a wiser and more compassionate level.
This program is open and welcoming to people of all racial, ethnic, and economic backgrounds, as well as sexual orientations and gender identities.
Upon completion of the program you will be certified by both the Awareness Training Institute and UC Berkeley's Greater Good Science Center. You will also be eligible for as many as 80 CE credits* if you need them.
In addition to the in-person version of this two-year program, we will also be offering the same program in an online format beginning in 2018.
We can't wait to see you in the certification program.
In appreciation, Tara Brach & Jack Kornfield
* Certain states may have limits on the number of CE credits received per course.
The Faculty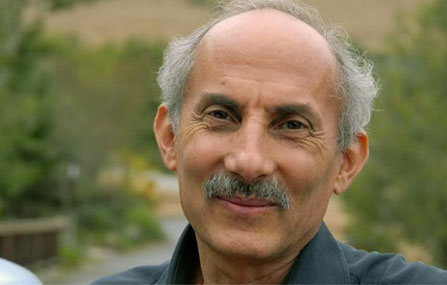 Jack Kornfield, PhD,
trained as a Buddhist monk in Thailand, Burma, and India and has taught worldwide since 1974. He is one of the key teachers to introduce Buddhist mindfulness practices to the West. He holds a PhD in clinical psychology and is the cofounder of the Insight Meditation Society and of Spirit Rock Center in Woodacre, California. He has written more than 15 books including The Wise Heart; A Path With Heart; After the Ecstasy, the Laundry; and more. Visit jackkornfield.com.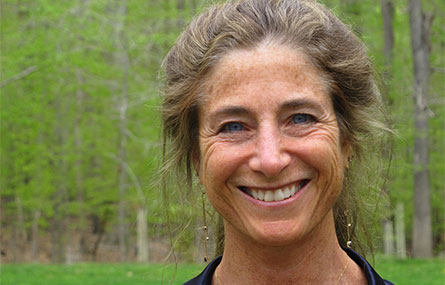 Tara Brach, PhD,
has been practicing and teaching meditation since 1975 as well as leading workshops and meditation retreats at centers throughout North America and Europe. She is a clinical psychologist, the founder of the Insight Meditation Community of Washington (IMCW), and the author of Radical Acceptance (2003) and True Refuge (2013). Visit tarabrach.com.
Guest Teachers
During the training, we will invite several of our colleagues to serve as guest teachers. You will also have the opportunity to learn from a range of renowned senior meditation teachers such as:
Eckhart Tolle

Anne Cushman

Jonathan Foust

Teja Bell

Joanna Harper

Sylvia Boorstein

Kristin Neff

Lama Surya Das

Dan Siegel

Larry Yang

Joanna Macy

George Mumford

Tim Ryan

Christiane Wolf

Rick Hanson

Judson Brewer

Trudy Goodman

Deepak Chopra
Mentorship Program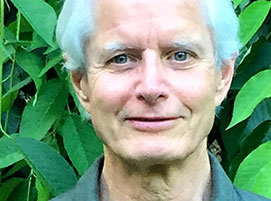 The Mentorship Program is led by Pat Coffey.
Patrick Coffey began his meditation practice over 40 years ago and has taught meditation and mindfulness since 1996. He teaches throughout the United States as well as internationally. Pat founded The Blue Ridge Prison Project, which trains inmates in mindfulness at Virginia's maximum-security prison for women. He also founded the Insight Meditation Community of Charlottesville and co-founded The Meditation Teacher Training Institute with Tara Brach, Hugh Byrne and Jonathan Foust. Pat has made presentations at various educational and business settings as well as the United States Congress.
The father of two children, owner of several successful businesses, and holder of several patents, Pat uses humor and real-world examples as he teaches from the grounding of his rich life experience.
The Emergence of Mindfulness in Our Society and the West
Contemporary scientific research has proven the value of mindfulness and related practices, and these trainings have now spread widely in medicine, education, mental health, business, athletics, and the arts.
Professionals and laypeople alike are using meditation as a key strategy to maximize our human potential.
To meet the steady increase in popular interest, there is a growing need for mature, dedicated teachers from all parts of the world who can offer these practices with clarity and wisdom.
"To begin to meditate is to look into our lives with interest and kindness and discover how to be wakeful and free."

-Jack Kornfield
Why Become a Certified Mindfulness Meditation Teacher?

Teaching As a Powerful Gateway to Mastery:
Learning to share these practices and teachings with others will profoundly deepen your understanding and direct realization on the path.

Supporting Others in Healing and Awakening:
There is genuine gratification in being able to support others in their healing, personal growth, and spiritual awakening. By offering these teachings you are contributing both to individual well-being and also to the need for greater global consciousness and the healing of our world.

Right Livelihood:
Many of us wish to align our way of earning a living with our deepest values. Teaching mindfulness has the potential to contribute in a wholesome way to your own livelihood. The demand for meditation instruction is increasing, not only among the general public, but also for those involved in education, business, nonprofit organizations, communications, health, prisons, mental health, and addiction counseling.

The Blessings of Community:
Participation in ATI's teacher training will give you the opportunity to learn and grow spiritually in an international community of like-minded, dedicated practitioners. Your emerging local and virtual network will give you enormous support in your personal and professional growth.

Certification:
With successful completion of this teacher training program, you will receive a certificate from ATI, and our partner, UC Berkeley's Greater Good Science Center. This credential will support you in establishing meditation classes, workshops, and trainings in communities, organizations, and institutions throughout the world.
What Will I Learn?
The mindfulness teacher training curriculum includes understanding the transformational principles underlying meditation, exploring the interface of meditation with western psychology and cutting-edge science, developing teaching skills, and receiving guidance on how to establish classes and workshops. Specific content includes: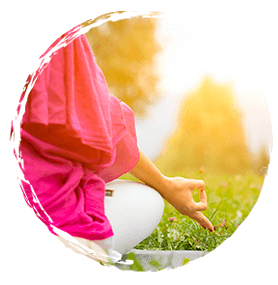 Core Practices—
Develop your practice with mindfulness, body scans, mindful movement, concentration, inquiry, open awareness, and heart meditations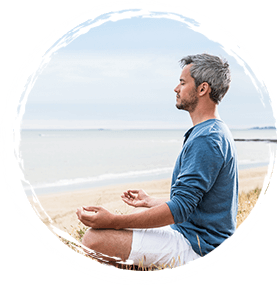 Training in the domains of mindfulness—
Practice awareness as it relates to our body, feelings, emotions, and mind states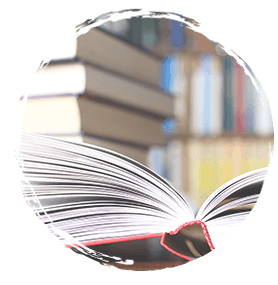 Current research—
Establish a familiarity with research findings and current literature on the effects of meditation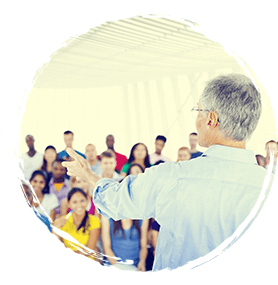 Skill-building lessons—
Develop skills and confidence in giving talks, conducting individual and small group sessions with students, and responding to questions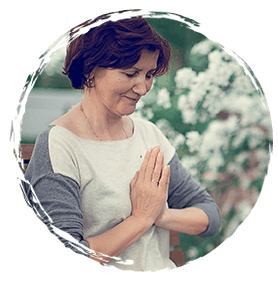 Teachings on emotional suffering—
Learn about its origins from a perspective of evolutionary psychology and understand how to find deep healing, happiness, and freedom in our lives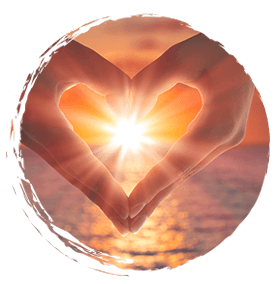 Meditating with the heart—
Practice meditations to cultivate forgiveness, compassion, loving kindness, joy, and peace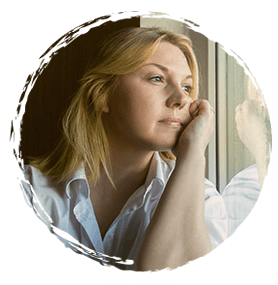 Transformational applications—
Apply meditation to address physical pain, emotional challenges, trauma, relational difficulties, and interpersonal conflict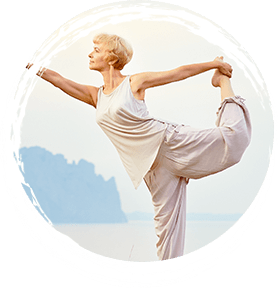 Mindful movement—
Complement sitting practices by bringing awareness to movement and engage with a somatic experience of meditation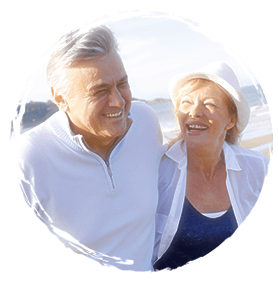 Mindfulness and reverence for life—
Approach life from an ethical and virtuous perspective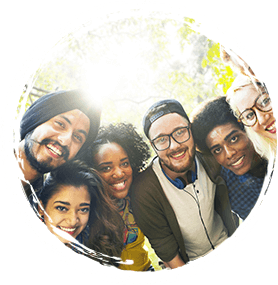 Engaged spirituality—
Allow mindfulness and compassion to transform consciousness, leading us to actively engage with healing our earth's environment as well as social injustice, racism, violence, and other expressions of suffering in our world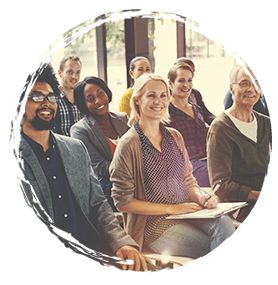 Cultivating community—
Learn to both design and promote classes and workshops in order to create a community of dedicated learners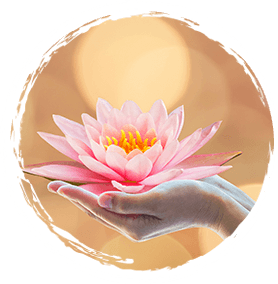 The ethics of teaching—
Understand and learn to handle ethical issues in teaching and the student-teacher relationship
"The spiritual path is not a solo endeavor. We are in it together and the company of spiritual friends helps us realize our interconnectedness."

-Tara Brach
How Is The Program Organized?
The two-year program consists of three five-day retreats in 2017 to be held at the 1440 Multiversity in Scotts Valley, California:
May 28 - June 2
August 20 - 25
November 12 - 17
During these retreats you will engage in:
Didactic Teaching

Guided Meditations

Practice Sessions Q&A and discussions

Small Group Peer Group Meetings
In addition, you will engage each month in:
Mentoring/practice sessions (individual, in threes, and with home group of nine)
Live Q&A sessions with Jack, Tara or another senior meditation teacher
Peer group meetings and study partner meetings
For the next year and a half, you will engage in a practicum where you initiate a mindfulness class in the venue of your choosing to share and demonstrate your growing skill set. During this time, you will be supported by monthly live Q&A, monthly mentoring, and peer group meetings.
Can't Join Us in Person?
We're thrilled to announce that the Mindfulness Meditation Teacher Certification Program will be offered as an Online Training Program at a similar price point starting in the Fall of 2018. The live, in-person sessions in 2017 will be filmed and offered the following year in online video-course format so that you will receive the same training as the in-person participants. The online program will also include monthly live Q&A sessions and small group mentoring sessions throughout the two year program. To get updates about the program as it is developed, sign-up for our email list below.
Certificate of Completion
Receive a Certificate of Completion from the University of California at Berkeley, Greater Good Science Center, and ATI and earn 80 CE credits
All participants who finish The Mindfulness Teacher Certification Program course will receive a certificate of completion from UC Berkeley's Greater Good Science Center and ATI.
The Awareness Training Institute created The Mindfulness Teacher Certification Program in collaboration with the University of California, Berkeley's Greater Good Science Center, which studies the psychology, sociology, and neuroscience of well-being, and teaches skills that foster a thriving, resilient, and compassionate society.
The program is built on fundamental principles of mindfulness, synthesizing scientifically proven methods with decades of Jack and Tara's own experiential learnings.
About 1440 Multiversity Campus
Located in Scotts Valley, California, near Santa Cruz—an area known for its beautiful weather, redwood forests, and gorgeous coastlines—the expansive 75-acre campus offers beautiful hiking trails, suspension bridges over winding streams, and sits in the midst of towering, magical redwood trees. Sunny gathering places and shady forest glens make the entire campus experience nurturing, peaceful, and enlivening. Santa Cruz, a vibrant and culturally rich city just 10 minutes from campus, offers breathtaking beaches, natural beauty, and a diversity of art, theater, and live music.

Accommodations
Accommodation and meals are an additional cost above program tuition. The 1440 Multiversity offer simple elegance and comfort, and are designed to support the participant's program experience. The range of housing options will allow for a wide variety of people to participate in programs. The accommodations fee includes all meals, non-ticketed evening events, and the use of 1440 Multiversity facilities (fitness room, trails, steam rooms, whirlpool, and more). The Multiversity will offer a range of supplementary daily meditation, yoga, and other body-centered classes before and after workshop sessions throughout the day, as well as educational and entertaining evening events.
Most rooms have two double or queen-size beds and private baths. Some rooms share a bathroom in the hallway. While guest rooms do not have phones or televisions, all rooms are equipped with wi-fi access. Participants have the option of selecting a private or shared room or a dormitory bed. Participants who come alone and reserve the shared room option will be paired with a roommate of the same gender. Double-occupancy accommodation prices range from $150 - $200 per person per night depending on room type. Rates are inclusive of all meals.
The Multiversity offers all-natural, largely plant-based cuisine incorporating delectable flavors and a diversity of cooking styles. We value each guest's ability to choose the diet that is right for them and guarantee that omnivores, vegans, and gluten-sensitive guests will find a healthy variety to choose from.
Should you wish to stay off-site, there will be a $95 per day charge for three meals per day.
The name for the 1440 Multiversity is taken from the 1,440 minutes that exist in each day for us to live more mindful, connected, and compassionate lives.
Admission Information
Am I Qualified to Participate?
The basic criterion for enrolling in ATI's Meditation Teacher training program is a love for meditation, a regular practice, and a commitment to serving others. You are eligible to attend if you have:
Completed ATI's The Power of Awareness online course taught by Jack and Tara. You can purchase and take this online course from Sounds True here.

For the session beginning on November 7, 2016 course, register before October 24, 2016. (This course may be completed on a 7 or 13 week track)
For the session beginning on March 20, 2017 course, register between October 24, 2016 and March 6, 2017. (If you choose this course, it must be completed within seven weeks)

Practiced meditation for a minimum of two years and maintain a regular practice
Attended at least one week-long mindfulness/insight meditation retreat
Received a recommendation from a teacher who knows you (may include meditation teacher or spiritual advisor/mentor/coach/therapist)
What is Required to Receive Certification?
Students who successfully complete the program will have attended and participated in the entire program. They will initiate and teach a meditation/mindfulness offering, and present a practice log tracking their teaching and personal practice experience throughout the program. Certification will be at the sole discretion of the ATI faculty.
What is the Tuition?
Upon acceptance, there are 3 fee levels to choose from:
$300 deposit + $5700
$300 deposit + six monthly payments of $975
$300 deposit + $7500. This will enable ATI to offer scholarships.
Tuition does not include lodging, meals, or transportation.
Can I Get CEU's For This Training?
Yes, 80 Continuing Education Units will be offered for an additional $320. Certain states may have limits on the number of credits earned per course.
"If every 8-year-old in the world is taught meditation, we will eliminate violence from the world within one generation."

-Dalai Lama
How to Apply
MAKE A DEPOSIT
Reserve your spot by making a $300 refundable deposit.
FILL OUT THE APPLICATION
After you have made your deposit, you will be directed to the application form. You will also receive an email with the link to the application for so you can return at a later time.
SCHEDULE A PHONE CONSULTATION
After completing the application, you will be contacted to schedule a phone consultation.
BOOK YOUR LODGING
Once accepted into the program, you will receive information about booking your lodging at the 1440 Multiversity.
Program Summary
In-Person Training Retreats 2017

in Scotts Valley, California

May 28 - June 2
August 20 - 25
November 12 - 17

Monthly Mentorship via Skype

Monthly Live Q&A Calls

Frequent Peer Group Practice Sessions

Yearlong Practicum
The Mindfulness Meditation
Teacher Certification Program
Registration for The Mindfulness Meditation Teacher Certification program is now closed. To receive updates about the online version of this training coming in 2018, please enter your email address below.
Praise for Jack & Tara

[Jack] is a very good friend and in many ways my mentor…I read his book A Path With Heart…and it literally changed my life.

Bill Ford

What an extraordinary mind is Jack Kornfield's. Curious by nature and brightly shining from birth, tempered by suffering, both personal and worldly…

Alice Walker
Tara Brach writes and teaches with an open and loving heart. She reminds us that we each have the capacity to connect to ourselves and others in a deep and lasting way.

Sharon Salzberg

Drawing on the latest findings in neuroscience as well as ten more years of personal experience on the path of awakening, Tara Brach's superb second book brings readers ever more deeply in touch with our true nature. This book is a precious gift, filled with insight, shared from heart to heart.

Thich Nhat Hanh

Tara shows us an awakened intelligence and kindness that are a radical freedom in themselves.

Richard Freeman

[Jack] brings to life a way to understand and cultivate mindfulness, compassion, lovingkindness, and true wisdom…

Jon Kabat-Zinn
The Mindfulness Meditation
Teacher Certification Program
Registration for The Mindfulness Meditation Teacher Certification program is now closed. To receive updates about the online version of this training coming in 2018, please enter your email address below.