Free Gift from Sounds True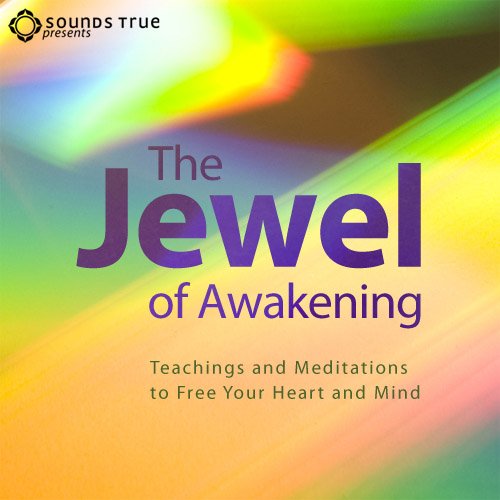 The Jewel of Awakening:
Teachings and Meditations to Free Your Heart and Mind
Details
The Jewel of Awakening: Teachings and Meditations to Free Your Heart and Mind
Is true spiritual awakening possible for each one of us? Explore this question with The Jewel of Awakening, a collection of inspired contemplations and reflections from five leading Sounds True authors as they investigate the potential that is always available in this very moment.
Tracks include:
"The True Nature of Awareness" by Eckhart Tolle from The Realization of Being
Eckhart Tolle helps us to discern between the stream of habitual thought and the nature of awareness itself


"Discovering the Unchartered Territory" by Gangaji from Spiritual Awakening in Daily Life
Gangaji guides us into the unexplored terrain of our own being and into the realization of the nature of identity


"Natural Meditation" by Lama Surya Das from Natural Radiance
An introduction to a nondual practice from the Dzogchen tradition of Tibet presented by Lama Surya Das


"The Experience of Unconditioned Awareness" by Peter Fenner from Radiant Mind
Peter Fenner discusses the nature of unconditioned awareness and how we can come to rest in it through an exercise he calls "just sitting"


"Allowing Everything to Be as It Is" by Adyashanti from True Meditation
Adyashanti leads us in the practice of what he calls "true meditation" or opening fully to whatever arises in our experience


"Dreamtime" by Dr. Jeffrey Thompson
Internationally acclaimed sound healer Dr. Jeffrey Thompson provides a clinically based musical soundscape in which you let go of the day and enter into a deep, nourishing sleep.