Caroline Myss and Dr. Norm Shealy
The Science of Medical Intuition
Self-Diagnosis and Healing with
Your Body's Energy Systems
A 10-week online training to transform
your health, your life, and your future
SCROLL

DOWN
Welcome to The Science of Medical Intuition training program.
Do you ever stop to consider what your intention is telling you about your health in any moment?
Have you ever wanted a deeper sense of the influences within you that create your physical and spiritual well-being?
In the emerging field of energy medicine, ordinary people with no prior training are learning how to tap into the power of their own intuition to:
Perceive when and how people around us are affecting our bodies
Identify where toxic memories are residing within our cellular structures
Use the divine power of creation that holds the key to our physical, mental, and spiritual health
This program represents both the foundation for personal insight—a toolbox for your own daily health evaluation—and the basis for understanding people and the world we share at the highest possible level.
Medical intuition is not a gift.
It's a skill.


—Caroline Myss
Through this course, you will begin to discover the foundations of your intuitive skill and learn to cooperate with (instead of resist) your intuitive feedback mechanism.
You will also develop an intuitive rapport not just with your body, but with your entire life as you work with archetypes, imagery, and symbols—the language of the psyche.
The truth is all great physicians, all great diagnosticians, and all great psychotherapists are highly intuitive. We are pleased to offer you this course and look forward to working with you as you develop your own intuitive power.
As you will soon see, intuition is an innate capability, specific for each individual, which serves as a guide, counselor, and informer. It is an abstract quality of mind programmed from a higher level of consciousness. It is a segment of a universal mind from which all knowing and physical manifestations are derived.
Each and all of our bodily cells and systems respond to this direction with intelligence. Just as in developing any skill, daily practice and training are needed to work with this intelligence and master the tools of medical intuition.
We invite you to come with us on this powerful inner exploration and training!
Join us today,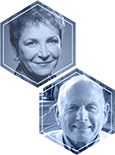 Caroline Myss
& Dr. Norm Shealy
P.S. The Science of Medical Intuition training program comes with a 100% guarantee because we believe so much in its power to transform your health and life. Try it risk-free.
Intuition in Your Life
INTUITIVE SKILL

Learn this divine gift you were born with and its relationship to your physical, mental, and spiritual health.

APPLIED NEUROPHYSIOLOGY

Learn to use the power of your nervous system and imagery to heal your body.

TRUE SURRENDER

Learn why, when, and how you must surrender to the Divine to catalyze your powerful intuition.

ENERGY CLEARING

The four symptoms of energy blockages and how to clear them from your system on all dimensions.

ENERGY PROTECTION

How your spirit picks up energies from others—and what to do about it to stay safe and grounded.

SPIRITUAL ALCHEMY

Learn the secrets to converting the "lead" of physical life into the "gold" of pure wisdom.

BODY AWARENESS

The function of the seven chakras and the sensations associated with reading them.

EMOTIONAL SELF-HEALING

How to heal for good your "unfinished business" of anger, guilt, and depression.

TOTAL HEALTH

Why medical intuition is your key form of intuition, and how its component emotions work together.
What Is Medical Intuition?
Medical intuition uses your own innate spiritual intelligence to improve your health and vitality.
Often unrecognized by modern society, intuition continues to be one of the most powerful healing energies on the planet. For centuries, people depended on inner guidance alone for deep healing, disease prevention, and youth regeneration.
In the days of the ancient Greeks, there was an organized system of oracles that were looked to for hidden insights and guidance. Within many indigenous cultures, the role of shaman or medicine man or woman was highly revered for its intuitive ability.
Today, you can cultivate these same skills by learning to feel and trust your innate intelligence. This often requires special training and exercises, but the results are undeniable.
You can develop unique perceptive abilities that allow you to know when and how situations and experiences are affecting your body and mind. You'll be able to identify toxic memories within your cellular structure and actively cleanse them from your system.
In short, medical intuition gives you access to the divine power of creation that holds the keys to your physical, mental, and spiritual health.
A Complete Medical Intuition Curriculum
More than 25 years ago, a Harvard-trained neurosurgeon and researcher named Norman Shealy was introduced to a young woman with a special gift: she could "see" illness in other people with only her intuition to guide her.
After extensive testing, Dr. Shealy concluded that her ability to diagnose illness—even from remote distances—was 93% accurate. Today that "medical intuitive"—Caroline Myss—is a legend in the field of intuition and energy healing, with five New York Times bestsellers to her credit.
These two pioneering voices have joined together again in a revolutionary self-care curriculum: The Science of Medical Intuition.
First presented by Myss and Shealy at a series of influential workshops, The Science of Medical Intuition is designed to help you take control of your total health through intuitive self-diagnosis and healing techniques.
Complete in 10 enriching sessions—more than 18 hours of learning—and enhanced by an electronic workbook developed exclusively for this course, The Science of Medical Intuition covers every phase of Myss and Shealy's groundbreaking approach to self-care, including:
The history of medical intuition
Intuition self-training
Chakra-by-chakra self-diagnosis
Healing with imagery
Surprising scientific evidence from medicine and physics
Past lives and present health
Decoding archetypal information, and much more
The Science of Medical Intuition presents a revolutionary full toolbox of self-diagnostic practices, visualizations, and healing insights taught by Myss and Shealy in their own words.
Myss . . . uses humor and common sense while offering concrete advice for improved health as well as spiritual and physical recovery.


—Los Angeles Times
Your Training Guides and Mentors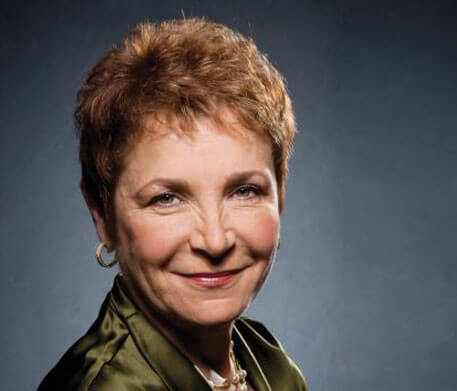 Caroline Myss is a five-time New York Times bestselling author and internationally renowned speaker in the fields of human consciousness, spirituality and mysticism, health, energy medicine, and the science of medical intuition. Her bestselling books and audio programs include Anatomy of the Spirit, Why People Don't Heal and How They Can, Sacred Contracts, and Energy Anatomy.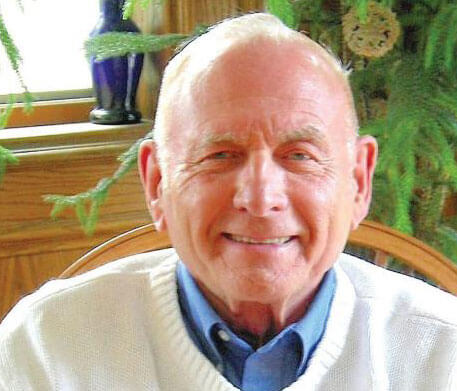 Norm Shealy, MD, was founding president in 1978 of the American Holistic Medical Association, and in 2000 the founder of Holos University Graduate Seminary. He is currently president of Holos, which is dedicated to education in the field of energy medicine. Dr. Shealy's published works total more than 285 and include 90 Days to Stress-Free Living and Life Beyond 100.
Program Components:
Serious Training for Energetic Self-Healing
Caroline and Norm believe the most effective way to introduce people to their intuitive gifts is through personal instruction. That's why they've created The Science of Medical Intuition online course.
With instruction divided into 10 lessons, this in-depth curriculum includes:
More than 18 hours of audio teachings on a private membership site
Written lessons that will teach you techniques, exercises, and insights for living as a powerfully intuitive and creative person, fully attuned to your health and your destiny
Two downloadable recordings of Q&A sessions with Caroline and Norm
Three hours of recorded live video presentations
PLUS Three Special Bonuses
Inside The Science of Medical Intuition Training
Each module will take you step by step through one of the most comprehensive trainings ever developed to help you access and turn on your intuitive abilities.
1. The Art and Science of Medical Intuition
How to Use Your Intuition to Elevate Your Health
Learn how to cultivate medical intuition as a useful skill—physically, mentally, and spiritually
Discover why energy management is the key to physical health
Shift your energetic blueprint to vibrate at higher spiritual frequencies
Learn the most powerful way to cultivate a healthy mind
Create balance within and without by tuning into your true essence
2. The History of Medical Intuition
An Evolved Science with Deep Roots
Travel through time with us as we unveil the history of parapsychology and intuitive healing
Learn why intuition is actually the most trustworthy of the medical sciences
Uncover hidden insights and guidance to navigate your life with greater ease
Discover where creativity originates and how it can help you heal yourself (and the world)
Use clairvoyance to uncover what doctors might miss
3. Opening to Your Intuitive Voice
The Three Levels of Intuition and How to Use Them for Deep Healing
Learn how to distinguish intuition from the ego
Forty potent exercises to quiet your chitta, or mental chatter
Uncover a source of healing that was previously dormant
Discover how to use aromatherapy to tap into your intuition
Learn new homeopathic techniques to boost your immune system
4. The Holographic View of Body, Mind, Emotions, and Spirit
A Complete Spiritual System for Healing and Wellness
Heal yourself at the source: DNA
Discover the nuances of psychic ability for improved mind and gland function
Learn new meditation techniques specifically for your lungs, heart, and internal organs
A new perspective on chakras—how to map the energy centers of your body
Learn what "vibrational homeopathy" means and how it can save you from doctor visits
Learn powerful visualization techniques to create the body you truly desire
Find balance in your day-to-day life by balancing your emotions
5. Sensing Information Through Chakras 1, 2, and 3—Your Foundation
How to Alleviate Fear and Build a Solid Support System
How to connect with the Divine without losing self-control
Build self-esteem and free yourself from others' expectations
Tap into the inner strength that the lower chakras represent
Boost your sexual vitality and heal trauma
Learn to instantly ground yourself physically
6. Sensing Information Through Chakras 4, 5, 6, and 7—Your Higher Self
Discover Tangible Ways to Tune in with Your Higher Good
Find out why love is the only authentic power
Learn how trust and faith are linked to the health of your mouth, teeth, and gums
Heal your thyroid by healing your fifth chakra
Tap into wisdom beyond the physical to heal the physical
Powerful exercises to discover your purpose in life
7. The Three Levels of Archetypal Power
Learn How the Archetypes Impact Your Health
Tribal, personal, and symbolic power and how to strengthen each one
How archetypes can help you heal relationships
Discover how the "Alchemist" within you holds the keys to your physical reality
Learn the art of the "Advocate" and be your own best supporter
Exercises to heal your inner child and transcend your past
8. The Rings of Fire, Earth, Water, and Air
Your Divine Doctor: Where Science and Intuition Meet
Discover the 12 acupuncture points of the Ring of Fire and how they increase kidney, bladder, and intestine function
How regular stimulation of the Ring of Earth can help prevent osteoporosis
The truth about DHEA and its health ramifications
Learn specific exercises to open your governing vessel pathways
Downloadable diagrams outlining the sacred rings for specific ailments
9. The Ring of Crystal and Past-Life Imagery
Discover Powerful Regeneration Techniques to Look and Feel Younger
Guided past-life imagery exercises to heal karmic wounds
How this one energetic ring can regenerate your skin and muscles
Reduce free radicals by massaging specific meridian lines
Find out why anger and guilt are disease magnets and how to release these emotions gently but effectively
Discover ways to resolve conflict without being hurt or hurting anyone
10. Discover Your Intuitive Code
How to Read Your Own Code for a Lifetime of Healing
Find out how to determine your code, the way in which spirit communicates with you
Learn how to interpret the cues that spirit constantly offers you
Discover your innate ability to recognize sensations as divine communication
Learn how to "see" images, symbols, colors, or spectra from the perspective of an intuitive healer
Master the skill of reading spiritual clues to heal physical ailments
Best course ever! I absolutely love this course. Caroline Myss and Norm Shealy have put into words things that I have been at a loss for for many years. I've listened to the lessons several times and have no intention of stopping yet . . . It is interesting, rich, and complete!


—A.P.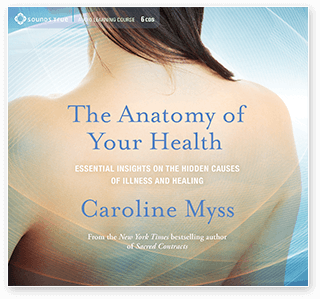 The Anatomy of Your Health
Essential Insights on the Hidden Causes of Illness and Healing by Caroline Myss
7 Hours of Audio Training
Technology and culture have dramatically changed our world—yet we don't realize how these external forces have triggered equally profound changes in our personal health. With The Anatomy of Your Health, this pioneering teacher presents a bold vision of wellness that empowers us to thrive in the modern age.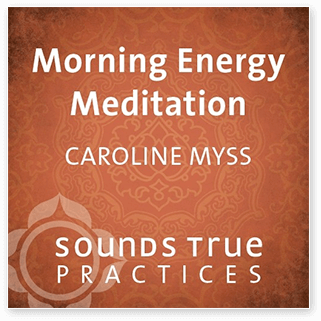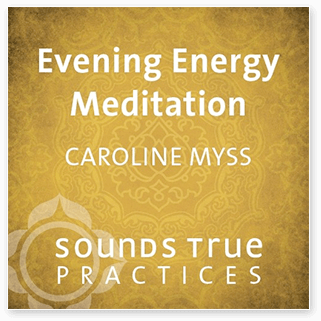 Morning and Evening Energy Meditations
By Caroline Myss
You will receive guided audio energy-evaluation meditations for use in the morning after waking up and in the evening before retiring. By bringing focused awareness to your body's subtle energy system, you open the doorway to love, faith, and your deeper spiritual potential. An in-depth, 27-page study guide will be included.
The Science of Medical Intuition
Live Event Recording by Caroline Myss and Dr. Norm Shealy
5 Hours of Video Training
Caroline Myss and Dr. Norm Shealy taught a two-day live course on medical intuition. We professionally recorded the sessions and, as a member of this program, you will get direct access to the best videos from this event.
Nothing is more ordinary than discovering how extraordinary you and your powers are.


—Caroline Myss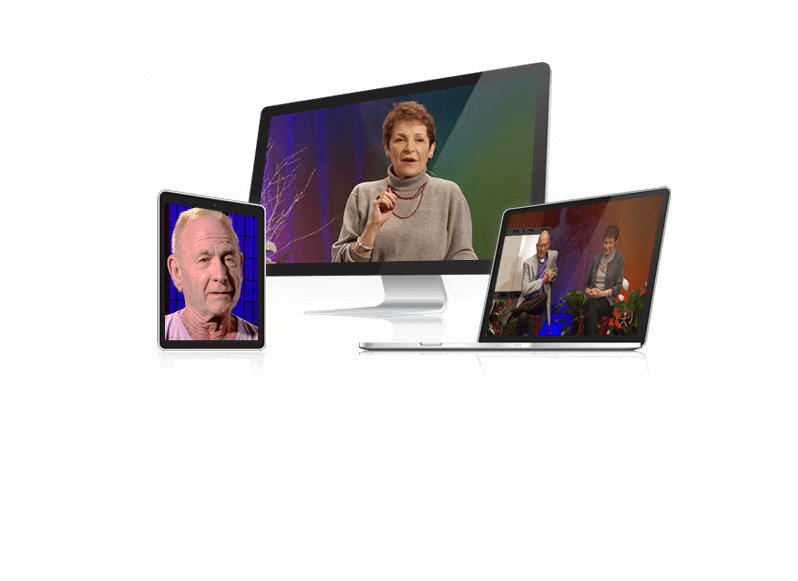 You'll Receive in This Powerful Training
When you order today you will get all of the following instructional training audios, videos, and PDF workbooks:
Ten core online medical intuition training modules—18 hours of downloadable audio sessions ($300 Value)

PDF worksheets and exercise guides

Two downloadable recordings of Q&A sessions with Caroline and Norm ($150 Value)

Downloadable Recordings: You will receive the full recording of each session to watch and download. ($150 Value)
The Anatomy of Your Health ($50 Value)

The Science of Medical Intuition Live Seminar Recording ($500 Value)

Morning and Evening Energy Meditations ($25 Value)
Total Training Value $1,100
You Pay $267
Join the Program Today!
The Science of Medical Intuition Training
Sorry, registration is now closed
If you would like to be notified when the next course is available please sign up below.
100% GUARANTEE
We unconditionally guarantee your satisfaction with all Sounds True products for one year when purchased via our website. However, if you are not 100% satisfied with The Science of Medical Intuition for any reason, simply return it with receipt for a full refund.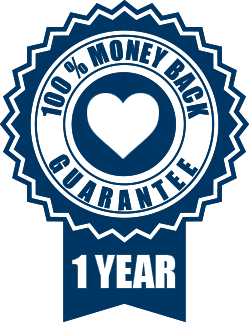 What People Are Saying
Caroline Myss is informative, exciting, and captures your heart, mind, and soul!
I am a counselor and have used some of Caroline's work in my practice. I now feel, after listening to the sessions, that I will be able to give my patients the information and the tools they need to heal themselves emotionally, physically, and spiritually.
Thanks for the means and ways to enlighten my life.
I love my Caroline Myss CDs and re-listen to them often.
Truly tremendous improvements in my life.
Caroline Myss is excellent—more!
This is the most involved CD and workbook set from Caroline that I have ever had the pleasure of owning. It is a very detailed toolbox, and one that will provide hours of opportunity for self-reflection and awareness.
Last year I was opened to an entirely new way of viewing life by reading and listening to tapes by Caroline Myss, including Energy Anatomy and Sacred Contracts. Then this year The Science of Medical Intuition really opened my mind, heart, and spirit—changing my reality, relationships, creativity, health, and capacity for joy.
Excellent information! Caroline and Norm lead students through insights into body, mind, and spirit. Great tools for living life to the fullest of our potentials. I highly recommend any source of study by Caroline Myss and Norm Shealy.
The content of the course far surpasses what I expected. It's laid out well and easy to understand. Definitely worth the money.
This is the best home-study course I have ever taken and I have invested in a lot of them. I have only gotten through four of the ten sessions and I have already received my ROI. This is exactly what I have been looking for and the combination of written exercises, audio, and video makes it easy to retain the extremely valuable information being given in this course. I can't say enough about how happy I am that I was spirit-guided to this course. Thank you Caroline and Norm for putting this together. Much love to you both.
This program was full of a depth of rich information and a depth of knowledge shared by Caroline Myss and Norm Shealy. I truly enjoyed the mix of teaching modes—PDFs, audio, video, workbook, etc. I spent hours of listening and viewing the material. Once is not enough and I will be returning to this material over and over again.
. . . an enriching and rewarding self-teaching guide to extending personal awareness into scientific and metaphysical realms alike. The Science of Medical Intuition would make a welcome and highly prized addition to dedicated alternative medicine and metaphysical studies collections.
Still Have Questions?
I can't afford this right now . . .
We have made this as affordable as possible by adding a three-month payment plan.
Do I have the ability to learn medical intuition?
After having trained over 10,000 students, we have found that just about everyone with training can learn to expand and use their intuition. Intuition is like a muscle, and the more you use it and activate it, the more sensitive you become.
Can I use medical intuition on others?
This course is designed to start you on your learning journey to work on yourself, NOT specifically on others, which requires more extensive and in-person training.
Who Will Benefit Most From This Training?
Meditation
Students
Parents and
Caregivers
Psychologists
and Therapists
Mediums, Psychics,
and Medical Intuitives
Body Workers, Acupuncturists,
and Healing Practitioners
Nurses and Health Care
Professionals
Yoga and
Movement Teachers
Join the Program Today!
The Science of Medical Intuition Training
Sorry, registration is now closed
If you would like to be notified when the next course is available please sign up below.
100% GUARANTEE
We unconditionally guarantee your satisfaction with all Sounds True products for one year when purchased via our website. However, if you are not 100% satisfied with The Science of Medical Intuition for any reason, simply return it with receipt for a full refund.