Our audio producers work for weeks and even months with our teachers, recording and crafting our learning programs. From their hundreds of hours in the studio and editing bays, here are favorite moments chosen by our producers.
Dr. Suhas Kshirsagar: Shreyas and Preyas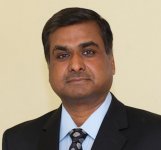 In the audio course Ayurvedic Wellness: The Art and Science of Vibrant Health, Dr. Suhas Kshirsagar offers a sweeping overview of the principles and techniques of Ayurveda—a 5000–year–old science of life—so that we can bring these vital teachings into our lives in a relevant and meaningful way. In this selection, chosen by Sounds True producer Stephen Lessard, Dr. Suhas explores the Ayurvedic understanding of habits, revealing how much of what we do is governed by habits without a conscious examination of the consequences of our routine choices. Here he shares ancient wisdom on how to bring our habits into the light in order to become fully aware of their impact on our health and well–being.
Download »