Powerful Beyond Measure · A Two-Day Intensive with Marianne Williamson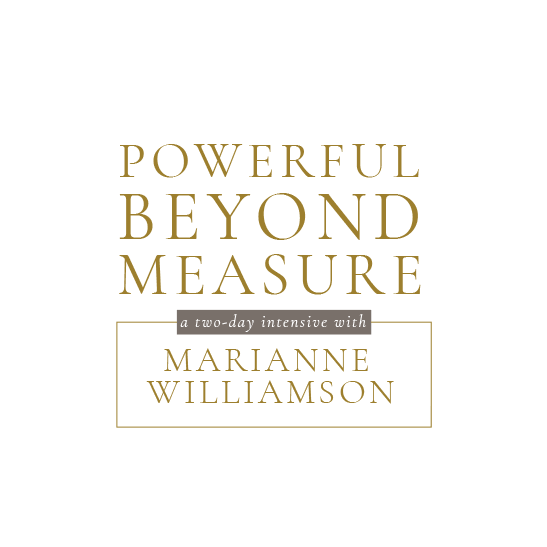 July 20–21, 2018 | Denver
In her genre-shifting bestseller A Return to Love, Marianne Williamson stated, "Our deepest fear is not that we are inadequate. Our deepest fear is that we are powerful beyond measure."
In these difficult times, it has never been more important to cultivate the inner empowerment necessary for outer change than right now. If you are ready to answer Marianne's call to claim your spiritual strength, you are cordially invited to join this celebrated author and speaker July 20 and 21, 2018, at Mile Hi Church in Denver for a special, two-day live event.
During six sessions of teaching stories, lecture, and dialogue, Marianne will illuminate how you too can embrace your unique power. Drawing from the same universal spiritual principles that have informed her books, Marianne will show you how to:
Apply spiritual principles wisely to the great problems of our day

Transform suffering through enlightenment

And much more!

your true nature and see what's holding you back from actually using your true potential

the often turbulent waters of relationships

a mature spirituality and deepen your connection to the divine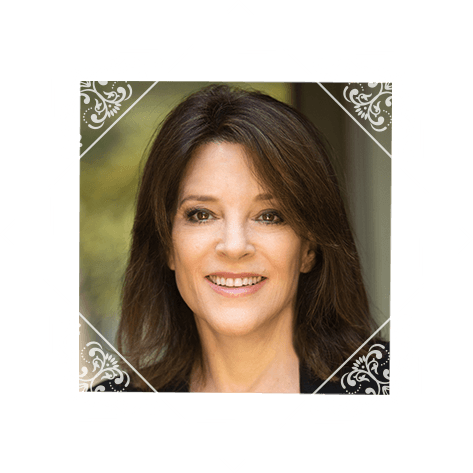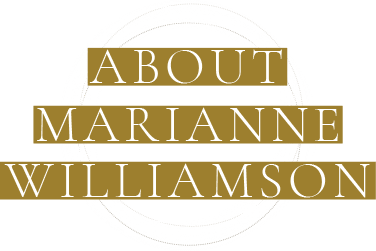 Marianne Williamson is a spiritual teacher, lecturer, and author of four #1 New York Times bestsellers, including A Return to Love and Meditations for a Miraculous Life, as well as many other books.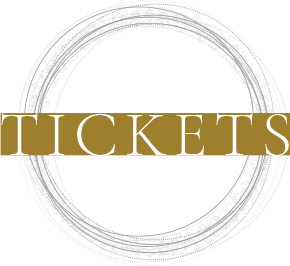 Friday, July 20, 2018 | 10 am–5 pm
Saturday, July 21, 2018 | 10 am–5 pm
All seats are assigned. You will be able to select
your seat when you purchase your tickets.
Mile Hi Church
9077 W. Alameda Ave
Lakewood, CO 80226
303.237.8851
For event questions:
Email: support@soundstrue.com
For ticket questions:
Phone: 303.237.8851
© 2018 Sounds True. All Rights Reserved.