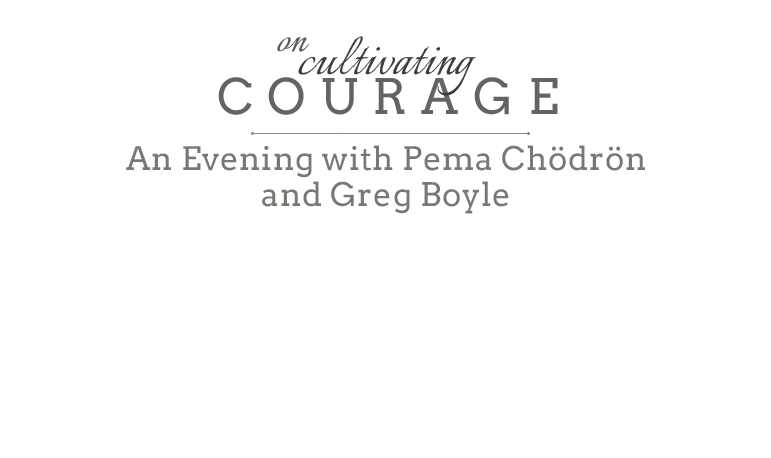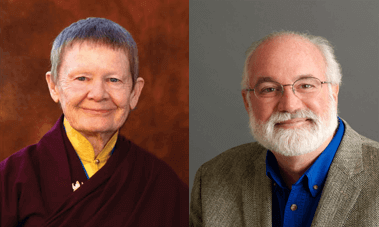 To benefit Homeboy Industries
June 23, 2018 at 7 pm | Los Angeles, CA
Join Pema Chödrön and Greg Boyle for an evening of teachings exploring the power of kinship and how we can awaken courage and compassion amidst our greatest challenges. Proceeds from the event will support the mission of Homeboy Industries in Los Angeles, the largest gang intervention, rehabilitation, and re-entry program in the world.
Pema Chödrön is a world-renowned Tibetan Buddhist teacher and author who has inspired millions through her example and message of wisdom and compassion, even in the face of difficulty. Greg Boyle is the founder of Homeboy Industries, which is marking its 30th anniversary of witnessing to the fundamental human truth that there is no us and them, only us.
Pema and Greg will share teachings on cultivating positive connections with others and personal strength through vulnerability—and consciously creating the lives and world we want to share.
Who Benefits
Homeboy Industries provides hope, training, and support to formerly gang-involved and previously incarcerated men and women, allowing them to redirect their lives and become contributing members of our community.

Each year, thousands from across Los Angeles County and beyond walk through the doors of Homeboy Industries seeking a better life. They are welcomed into a community of kinship that offers a wide variety of services, ranging from tattoo removal to mental health services and parenting classes. A comprehensive 18-month training program offers men and women job training in a variety of social enterprises and the opportunity to heal from violence-induced trauma and re-identify who they are in the world.
To learn more visit homeboyindustries.org
About Pema Chödrön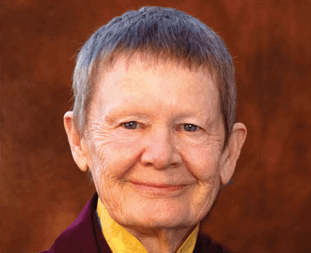 Pema Chödrön is an American-born Buddhist nun who currently teaches in the United States and Canada and studies with the Venerable Dzigar Kongtrul Rinpoche and Sakyong Mipham Rinpoche, the oldest son and lineage holder of Chögyam Trungpa Rinpoche. She has written several books: Fail, Fail Again, Fail Better; The Wisdom of No Escape; Start Where You Are; When Things Fall Apart; The Places That Scare You; No Time to Lose; Practicing Peace in Times of War; How to Meditate; and Living Beautifully. More at pemachodronfoundation.org
About Greg Boyle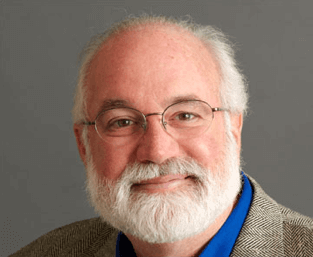 Greg Boyle is a native Angeleno and Jesuit priest who is the founder of Homeboy Industries. He is the author of the bestsellers Tattoos on the Heart: The Power of Boundless Compassion and Barking to the Choir: The Power of Radical Kinship. More at homeboyindustries.org
Tickets
Saturday, June 23, 2018 at 7 pm
Five seating tiers are available
$397 - Includes VIP Reception
$227
$147
$97
$67
*VIP tickets include a ticket to a pre-event VIP reception with Pema Chödrön and Gregory Boyle.
If you purchased a VIP ticket, the VIP Reception will be held 5:45pm–6:45pm (prior to the event) in the Donor Lounge. VIP Will Call will open at 5:30pm.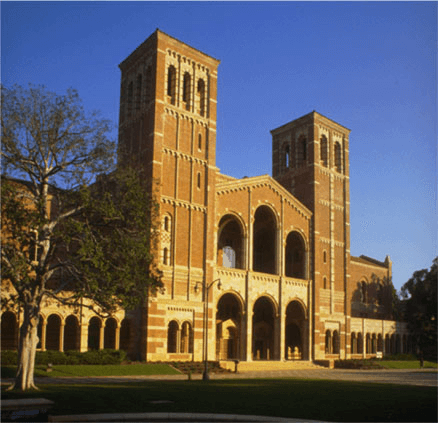 Royce Hall
UCLA Campus
10745 Dickson Court
Los Angeles, CA 90095