Free Gift from Sounds True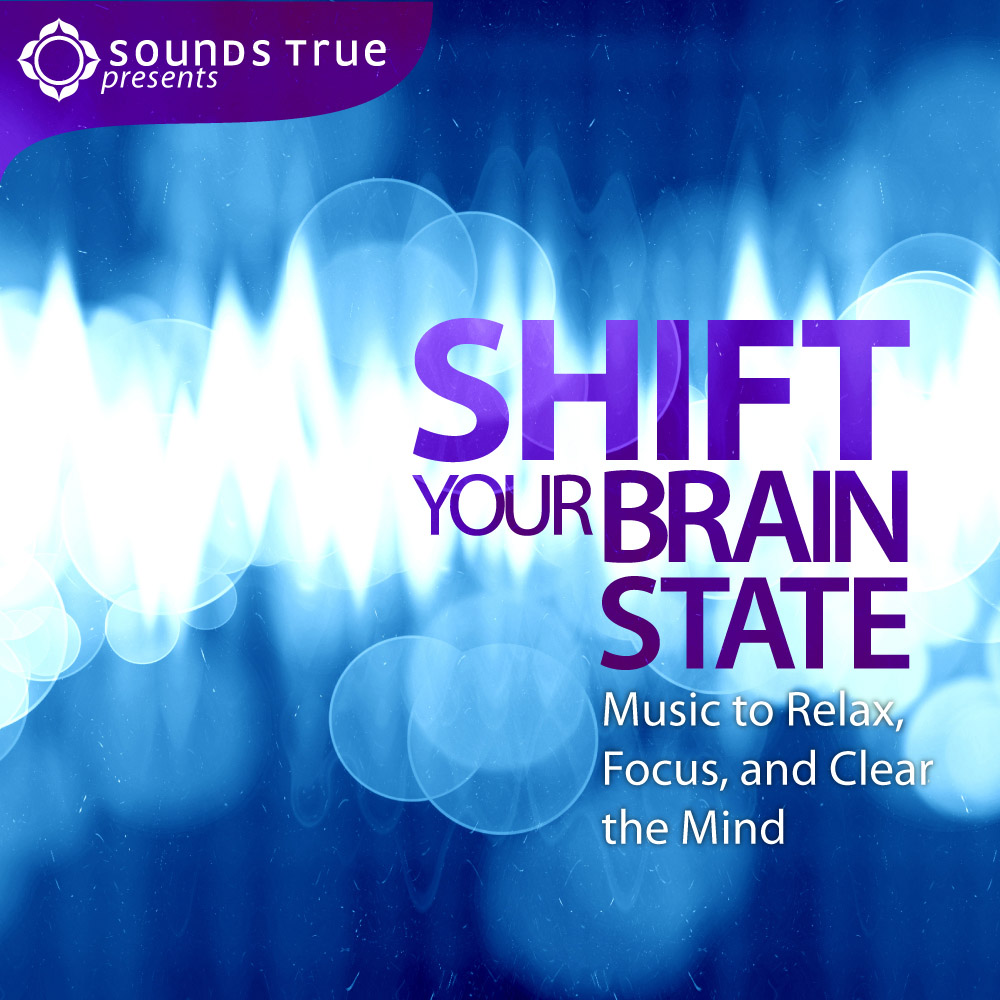 Shift Your Brain State:
Music to Relax, Focus, and Clear the Mind
Details
Shift Your Brain State: Music to Relax, Focus, and Clear the Mind
Scientific research shows that our brain waves naturally fall into sync with the sounds that surround us. Shift Your Brain State brings together the music of seven pioneering composers whose work is meant to help us easily enter brain states conducive to relaxation, alertness, creativity, and meditative practices. These gentle selections are at once a delight for the ears and a source of positive stimulus for the brain.
Tracks include:
"Relax" by David Ison from Relax
Experience the healing effects of the Relaxation Response using the proven Ison Method.


"Stillpoint" by Steven Halpern from Music for Healing
A free-floating keyboard composition to draw the body into a state of balance and harmony.


"Earth" by Jeff Strong from Qi Meridian Body-Balancer
Experience ambient rhythmic entrainment intended to tone the spleen and stomach meridians.


"Allotrope 1" by Alex Theory from Air
An ethereal composition that provides an expansive and refreshing listening experience.


"Afterglow" by Tommy Brunjes from Theta Transport
A rhythmic "magic carpet" ride to the domain of the imagination.


"Inner Mind" by Dr. Jeffrey Thompson from Gamma Meditation System
Tap into the same brainwave states associated with the deep meditation of Tibetan Buddhist monks.


"Evolve Parts 1 and 2" by Life in Balance from Crystal Bowl Meditation
Exquisite quartz bowls, shakuhachi flute, and Moog synthesizers support inner exploration.