Free Gift from Sounds True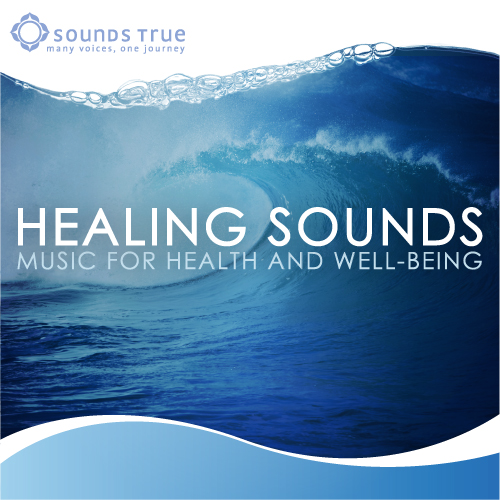 Healing Sounds:
Music for Health and Well-Being
Details
Healing Sounds: Music for Health and Well-Being
"Music has a special power to influence consciousness. Not only can it lift your spirits, it also elicits a direct and measurable effect on the nervous system." –Dr. Andrew Weil

Have you ever been powerfully moved by a piece of music? If so, then you may already recognize the incredible impact of sound on your health and well-being. Healing Sounds: Music for Health and Well-Being gives you a prescription-strength collection of soothing pieces from the Sounds True family of recording artists.
Tracks include:
"Satie Gymnopodie No. 1" from Deep Calm
Performed by the Apollo Chamber Ensemble, Satie's exquisite composition—psychoacoustically re-arranged by sound researcher Joshua Leeds to draw out the maximum healing benefits.


"Embracing" from Presence
Experience the power of the Oneness Blessing (or "deeksha" in India) through a mesmerizing soundscape of flute, keyboard, and uplifting vocals.


"Heartsong Celebration" from Om Guitar
World music artist Stevin McNamara (the creator of the introductory music on dozens of Sounds True audio courses) combines guitar virtuosity with a deep sense of the sacred in a seamless fabric of Eastern and Western meditative sensibilities to soothe and rejuvenate all who listen.


"Meditation" from Music as Medicine
Tibetan flutist Nawang Khechog and Native American flutist R. Carlos Nakai offer a meditation through music to help us realize our natural wisdom and compassion.


"Invocation" from Unwind
Leading sound healer Dr. Jeffrey Thompson and award-winning composer Silvia Nakkach embed alpha brainwave pulses into this gentle journey in sound. With keyboards, percussion, cello, bass, and guitar.


"Evening Meditation" from Caroline Myss' Chakra Meditation Music
From Stevin McNamara, a relaxing composition intended to balance and heal our bodies' energy centers.


"Pure Essence" from Sadhana
Let your worries wash away with this selection of ethno-ambient chill from Dutch keyboardist and master of sound-synthesis Maneesh de Moor.


"Expand, Part Two" from Crystal Bowl Meditation
Ami and Steve Sciulli create an ethereal field of vibration with quartz crystal bowls, keyboard, and Moog synthesizers meant to evoke inner visions arise, cellular healing, and deep meditation.


"Prism 1" from Light
Innovative sound technician and composer Alex Theory gives us an experience of "full spectrum sound healing" through an ambient atmosphere of therapeutic radiance.