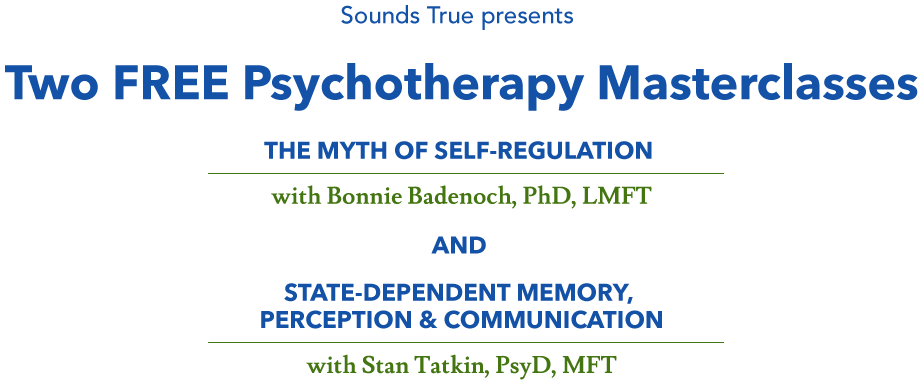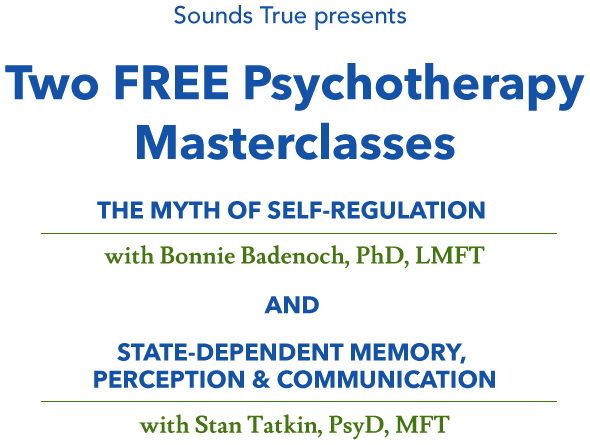 The new Sounds True psychotherapy masterclass series features professional video trainings from leading psychotherapists.
The psychotherapy masterclass series is offered free of charge and features some of the most respected therapists, presenting their latest research and teachings. Each masterclass will go deep into a specific topic and is meant as a starting point for further study and exploration. This series is part of the Leading Edge of Psychotherapy 2017 course.
Psychotherapy Masterclass #1:
The Myth of Self-Regulation:
How Our Inner Community Supports Us Every Day
Presented by Bonnie Badenoch, PhD, LMFT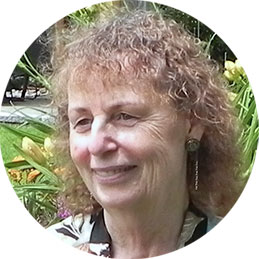 Bonnie Badenoch, PhD, LMFT, is a marriage and family therapist, author, consultant, and group facilitator. She is a student of interpersonal neurobiology who is particularly devoted to supporting the clinician's ongoing personal healing process. She is the author of Being a Brain‐Wise Therapist and The Brain‐Savvy Therapist's Workbook. Her 25 years of working with people healing from trauma and attachment wounds has fostered much respect in her for those who are willing to touch their suffering in the service of being more kind and compassionate human beings.
In this psychotherapy masterclass we will be exploring:
How the circuitry of regulation develops across the lifespan
The intricate interactions between our mirror neurons and resonance circuitry that foster internalization
The costs of self-regulation and the gifts of co-regulation
How our focus on co-regulation may change how we support our clients
Psychotherapy Masterclass #2:
State-Dependent Memory, Perception
& Communication: How We All Get It Wrong
Presented by Stan Tatkin, PsyD, MFT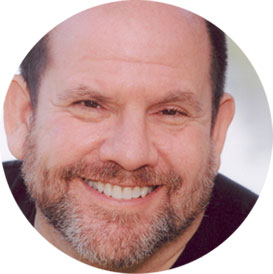 Stan Tatkin, PsyD, MFT, is a clinician, researcher, teacher, and developer of A Psychobiological Approach to Couple Therapy® (PACT). Dr. Tatkin teaches at UCLA, maintains a private practice in Southern California, and leads PACT programs in the US and internationally. He is the author Wired for Dating, Wired for Love, Your Brain on Love, and coauthor of Love and War in Intimate Relationships. Dr. Stan Tatkin is a couples therapy innovator recognized all over the world. His coined catchphrases "couple bubble" and "secure functioning" refer to the therapeutic stance and goals of PACT.
In this psychotherapy masterclass we will be exploring:
The different types of memory and how they operate
How to listen for signs of narrative incoherence and intervene by helping patients to become more clear and forthcoming
How state alters perception and appraisal of feeling, thoughts, and intention
Understanding the difference between implicit and explicit memory and communication