Welcome!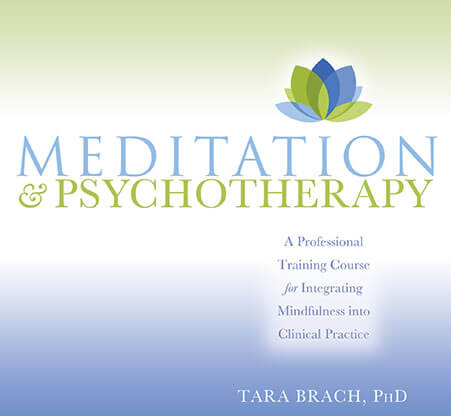 Healing is a process of coming home to the truth and fullness of who we are—to the loving awareness that gets covered by veils of obsessive thinking, painful emotions, and limiting beliefs. Tara Brach, clinical psychologist and meditation instructor, teaches, "Through the practice of mindfulness and the power of our heart, we can begin to transcend our layers of unhealthy attitudes, view our situations with greater objectivity and acceptance, and open to the loving presence that we really are."
With Meditation and Psychotherapy, Tara shares an illuminating online training course for mental health professionals, their clients, and anyone interested in using the core techniques, practices, and insights from Buddhist psychology for emotional healing.
The three main areas covered in this course are the core principles of Buddhist psychology that describe this awakening of consciousness, the key meditations that cultivate loving presence, and how we apply these meditations and principles in our clinical practice.
This multimedia course includes a variety of tools to support your learning and help you directly experience the transformative power of mindfulness practice. With more than nine hours of video instruction and personal insights by Brach, as well as guided practices on audio—all of which you can download and keep—you'll cover the essentials of integrating mindfulness into your personal and professional life.
Nine continuing education credits are also available.
Meditation and Psychotherapy draws on the strengths of mindfulness meditation and the practice of modern therapeutic methods to help clear the emotional blocks holding us back. Highlights include:
R.A.I.N., a liberating four-step process for learning how to end the suffering caused by clinging to our emotions

How we all can awaken from the "trance of unworthiness" using mindful awareness and lovingkindness

Why we don't have to believe our thoughts—the transformative power of self-inquiry

Working with "touch and go," an approach for gently disarming the energy of trauma

A new model of psychotherapy that emphasizes the client/therapist relationship as an unfolding partnership, with tips for adapting practices to individual client needs

More than nine hours of expert insights, practices, and tips for using mindfulness meditation as a pathway to living fully
"Mindfulness is probably the most ideal training that exists for therapists. It strengthens present-centered attention, it arouses compassion and empathy, and it enlarges affect tolerance of our own inner states to stay steady and open to whatever comes up with our clients, as well as to guide our clients into that same state."
With Meditation and Psychotherapy, you'll receive:
Nine 60-minute video sessions
A Q&A session recorded with participants of the live course
Guided audio practices
Written instructions with reflection questions for going deeper into the theory and practice of mindfulness
You'll also be eligible for nine CE credits, and the entire program of Meditation and Psychotherapy is yours to download and keep as you continue to infuse the principles of mindfulness into your clinical practice.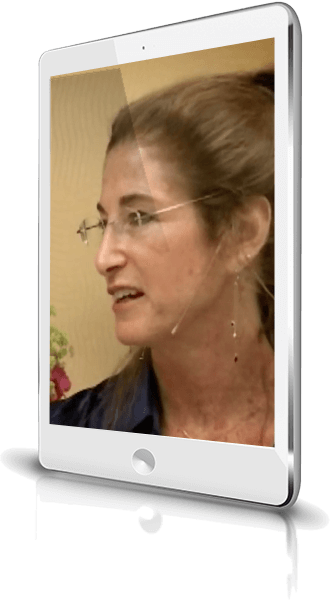 ALL OF OUR PROGRAMS COME WITH
100% 1-YEAR GUARANTEE
SO THAT YOU CAN TRY THEM RISK-FREE
Your Presenter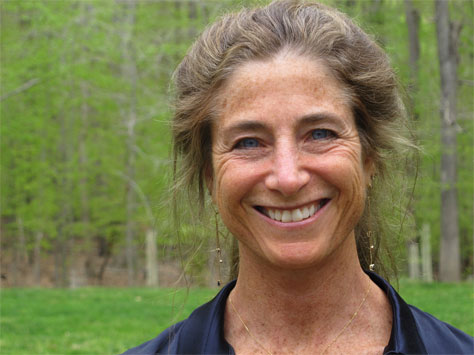 Tara Brach, PhD, is a clinical psychologist and internationally known teacher of mindfulness meditation. She has been practicing and teaching meditation since 1975. In addition to founding and acting as the senior teacher at the Insight Meditation Community of Washington, DC, she leads meditation retreats at centers throughout North America and Europe and is a frequent keynote speaker at conferences where she discusses the role of mindfulness and compassion in emotional healing and spiritual awakening. In addition to her public teaching, she is active in bringing meditation into DC area schools, prisons, and underserved populations.
Tara is the author of the bestselling books Radical Acceptance and True Refuge, and her weekly podcasts are downloaded nearly one million times a month. Together with Jack Kornfield, she created The Power of Awareness, a virtual meditation program that has become the gold standard in online mindfulness training, and Mindfulness Daily, a 40-day guided training to establish a mindfulness meditation practice in less than 15 minutes a day.
Meditation and Psychotherapy Curriculum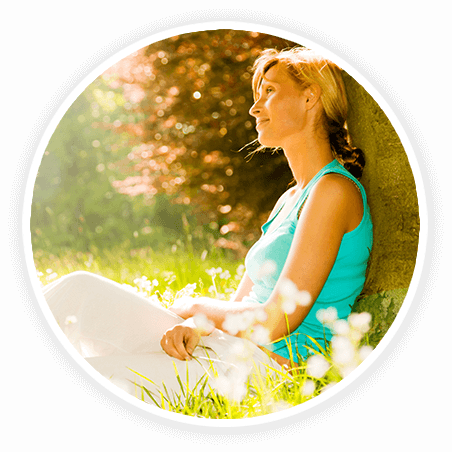 Session 1: Homecoming: Realizing Our True Nature
Suffering comes when we forget who we are in our essence: a loving presence. In this session, we begin to build our understanding of mindfulness and the valuable role it can play in helping us realize our true self. We'll gain insights on how to bring the intention of mindfulness into a clinical setting and how this method can enhance our own professional skills. A guided reflection exercise will help us connect to our aspirations and motivations—an essential process for discovery and growth. You will learn:
The essence of mindfulness and a guided practice for exploring it more deeply
Common pitfalls and traps that keep you from being in the here and now
How to recognize the roots of suffering in your life
A guided practice to set your intentions for the course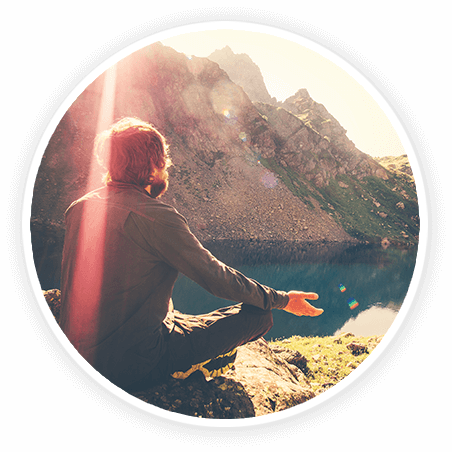 Session 2: The R.A.I.N. Practice
Looking at our busy modern lives, it's easy to see how we can get lost in thought. The result is often an exclusive identification with our false self, and a life devoid of the fullness and aliveness that the present moment offers. In this session, we'll delve more deeply into the challenges of staying present and begin learning about the R.A.I.N. technique, a liberating four-part process for using mindful attention to work through "stuck situations" in life. A special focus will be given to the first two aspects of the process, "Recognizing" and "Allowing." You will learn:
"Can I be here now?"—a key question to begin the healing process
"Inviting the Guests," a Buddhist parable for opening your awareness to difficult situations in your life
The "Yes Meditation" for cultivating the energy of allowing
A guided practice for breaking the conditioning of your wandering mind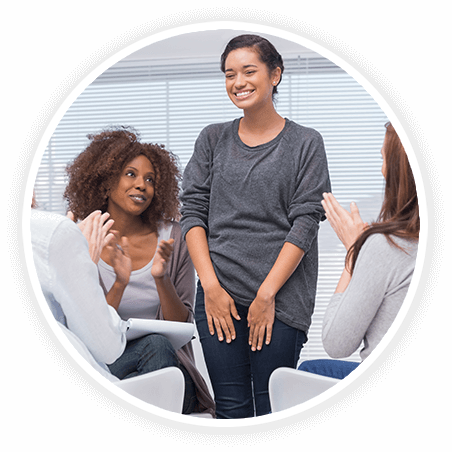 Session 3: Awakening from the Trance
In being constantly pulled away from the truth of the present moment, we live in a false reality that identifies with the "small self." We may feel unworthy, insufficient, or not whole—as if something is wrong with us. Our culture, upbringing, or education can cause us to think this way, but fortunately we all possess the potential to awaken from this trance. In this session, we'll continue to work with the R.A.I.N. technique and learn how to identify this trance at work in our lives and the lives of our clients. You will learn:
How to recognize "false refuges" or strategies that we use to escape pain
What stops you from accepting yourself? Key questions to better understand the beliefs that feed your trance.
An empowering story of how R.A.I.N. worked for one mother
A guided practice for connecting to the present moment through the body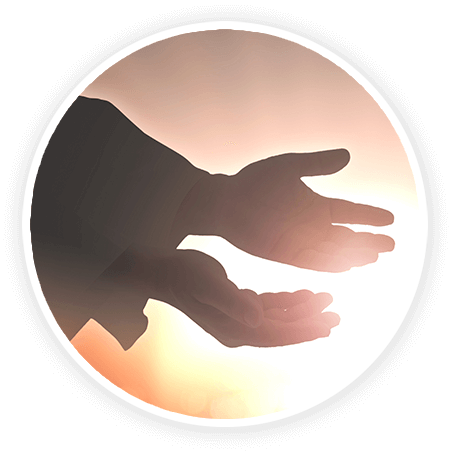 Session 4: Holding Your Life with Compassion
According to Tara, if we're suffering, it's because we believe something limiting about ourselves or that we are separate. Our journey of breaking free from the identity of this "small self" continues in this session by bringing a heartfelt attention to the places we get stuck and the ways in which we sabotage ourselves from experiencing oneness. We'll explore two key concepts of this process of growth and dis-identification, including forgiveness and self-compassion. You will learn:
The cycle of shame and the subtle ways it can keep us trapped
A self-forgiveness practice for healing the layers of past events that we have been unable to let go of
How our constant flight from pain and the search for pleasure is actually a sign of love for ourselves
A guided practice for cultivating the art of self-compassion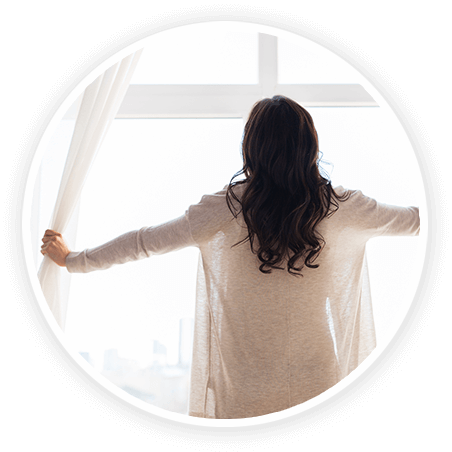 Session 5: The Power of Thoughts and Beliefs
It is extremely important to bring awareness to our thought processes—but we can't stop there. In many cases, a deeper examination can also help. In this session, we'll engage with the "Investigating" phase of the R.A.I.N. method by examining the roots of the thought patterns at work in our lives. We'll also discuss the unique challenges that trauma brings in overcoming false beliefs about ourselves and others. You will learn:
The three levels of thought
The liberating power of the "pause" in opening up mental space for new possibilities and choices
How to build a bridge to the inner resources that can help heal trauma
A guided practice for releasing your limiting beliefs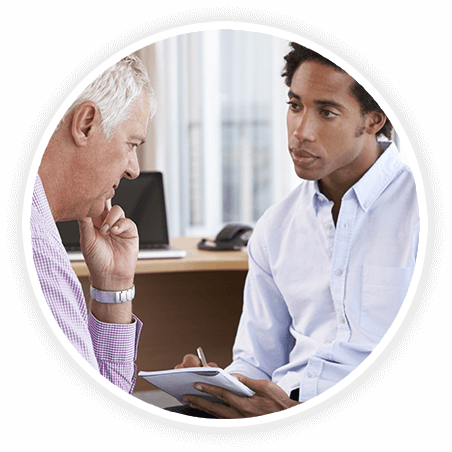 Session 6: True Refuge in the Face of Fear
When faced with fear, pain, or other difficult situations, our tendency is to run away or turn toward exterior sources for comfort. In this session, we'll explore an alternative approach: looking within for refuge. Using the practice of metta, or lovingkindness, we'll learn how to awaken, open, and soften our hearts to help support us in this process. You will learn:
Feeling a sense of connection, the antidote to fear
Prayer redefined—an expression of our desire to belong
Seeing the goodness in ourselves and others, and techniques to use when a client can't see the good within themselves
The value of metta meditation to help us cultivate states of wholeness
A guided practice for calling upon the sacred space within that offers a sense of safety and belonging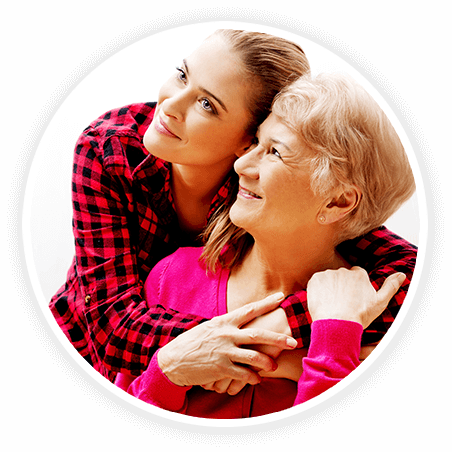 Session 7: The Process of Forgiving
Due to misunderstandings and betrayals, we often create what Tara calls an "unreal other"—an unrealistic image of another person that fails to recognize their humanness. To illuminate how this process may be at work in our own lives, Tara shares real-life examples and describes some of the most common reasons we use this tactic to protect ourselves. This session will also include a discussion on the alchemy of forgiveness, as well as two guided practices that help us move beyond the limits of the unreal other. You will learn:
Transcending the perceived pitfalls of forgiveness
Why forgiveness cannot be willed, but takes willingness
Lovingkindness and compassion meditations for melting the armor around our heart
Guided practices for letting go of the unreal other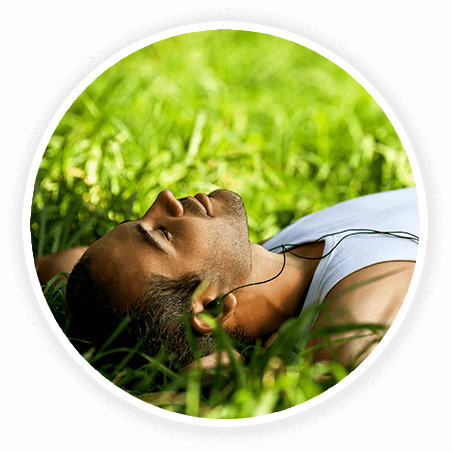 Session 8: The Gifts of Natural Presence
In the last stage of R.A.I.N., also known as "Non-Identification," we cease to identify with a small sense of self and learn to rest in moments of natural presence. This is the promise that mindfulness practice holds for everyone. Drawing on her experience in sharing mindfulness techniques with her clients and meditation students, Brach offers concrete guidance and tips for teaching mindfulness to others in a professional setting. From answering key questions like, "How hard do I try?" to what to do when you or your client feels discouraged in their practice, we'll explore the intricacies of building and strengthening a practice. You will learn:
Seeing beyond your mask to gain perspective on who you really are
The value of community in sustaining a practice
The Bodhisattva Vow and how it can help support your practice
A guided reflection for helping us touch the energy of natural presence
Session 9: Opening to the 10,000 Joys and Sorrows
In progressing on the path of mindfulness, we realize that our life is full of beautiful and painful experiences—a term Buddhism describes as the "10,000 joys and sorrows." In this session, we'll discuss the importance of grieving and how to identify our reactivity to painful situations. We'll also discuss the value of recognizing our joys, and how everything in our life can serve in our awakening. You will learn:
Recognizing something as unpleasant—an act that can help break the chain of reactivity
How remembering our impermanence can help us stay in touch with what matters
What brings you joy? A reflection for helping you build new neural pathways toward wholeness.
A guided practice for learning how to take refuge in loving presence
"Through awareness practices, we free ourselves from the 'trance of unworthiness' by learning to recognize what is true in the present moment and embracing whatever we see with an open heart."
100% GUARANTEE
We unconditionally guarantee your satisfaction with all Sounds True products for one year when purchased via our website. If you are not 100% satisfied with Meditation and Psychotherapy for any reason, simply return it with receipt for a full refund.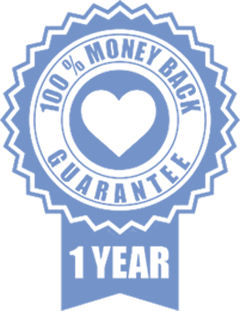 What Others Are Saying About the Program
I thoroughly enjoyed the program and found the content and presentation excellent. Tara is so skilled and eloquent with her teaching. Although I am not a therapist, I found the teaching easy to understand and put into practice. Thank you for guiding me on my healing journey."
Excellent program! I enjoyed the format very much, and love her teaching style. I have attended some of Tara's retreats, and this very close to having a retreat with her in my home!"
This is such an amazing course—it is an experience that has been life-transforming. Tara makes the concepts so easily accessible and understandable. I have immediately put into my own clinical practice the principles she teaches and my own life/spiritual practices have been enriched."
I was pleased with this workshop because it kept me in touch with issues in my life that keep me tied in my own knots. I found the program helped me to rebalance and also provided encouragement to continue my own progress. I am so grateful to Tara Brach and her gentle nature for leading me into a larger view of myself in a loving process."
Best investment since I got my masters degree in 1980. Tara is clear and concise and has helped me in my practice. She is right on in her approach to counseling and with her teachings. A truly top experience."
This class has been outstanding. First, the presentation is inviting. Second, Tara is simply wonderful—not only in her command of the subject, but also in her humorous additions. This appears to be a process that works. Putting it into practice will be a deepening journey."
Tara is one of the most amazing Western Buddhist teachers. She makes the teachings accessible to anyone. Tara bridges meditation and psychotherapy in a way I haven't heard anyone else do. She emphasizes compassion and kindness, something most of us desperately need in the West."
Tara is an amazing, down-to-earth, and interesting teacher who I have been listening to for years. I count her as one of my true refuges."
100% GUARANTEE
We unconditionally guarantee your satisfaction with all Sounds True products for one year when purchased via our website. If you are not 100% satisfied with Meditation and Psychotherapy for any reason, simply return it with receipt for a full refund.