The Awareness Training Institute
and Greater Good Science Center present
The Mindfulness Meditation

Teacher Certification Program
A Two-Year Training Program for Teaching
Awareness and Compassion-Based Practices
Dear fellow meditator,
Warm greetings,
It is a great pleasure to announce the opening of enrollment in our two-year Mindfulness Meditation Teacher Certification Program.
The program combines our best and most creative teaching, offering a wonderful and thorough training in mindfulness, lovingkindness, and compassion for those who want to teach. Our first group came from 16 countries and has become a vibrant and creative community.
The first program sold out in only three weeks, so we encourage those interested not to miss this chance to enroll. Apply today to ensure your spot in this training which includes two very special live teaching events. The final round of applications will be accepted until June 15, 2018.
This Teacher Certification Program through the Awareness Training Institute has been in the making for over 30 years. We have seen a need for more qualified mindfulness meditation teachers to support the growing popularity of mindfulness, self-compassion, and meditation. By joining this training, you will become part of a worldwide movement of people dedicated to bringing mindfulness meditation to local and global communities and people from all walks of life who are committed to mindful living.
Our certification program has both psychological and spiritual depth. It combines powerful online learning and two in-person events, as well as online training sessions with guest teachers such as Eckhart Tolle, Deepak Chopra, Dan Siegel, and many more. For those who can, you'll have the opportunity to join us in person for two three-day workshops in the Washington, DC area to deepen your own meditation training and prepare you to skillfully teach and guide others. If you can't attend the live workshops in person, we will be live-streaming these sessions and also making a replay available so that you can participate from anywhere in the world.
By joining us to become
a certified mindfulness meditation teacher,
you will:
Learn how to teach mindfulness meditation with tools for body, heart, mind, and community
Train to teach practices of compassion, lovingkindness, forgiveness, and joy
Develop skills for leading groups and classes and guiding students
Receive ongoing professional mentoring (individual and group) offered throughout the two-year training by an international group of highly respected meditation teachers
Participate in two in-person workshops to connect with your fellow aspiring teachers
Gain skills that apply mindfulness and self-compassion to relationships, conflict, trauma, organizational wisdom, and societal change
Grow and deepen your spiritual path
Join a stimulating network of peers—a vibrant international community of mindfulness teachers around the world
Upon completion of the program, you will be certified by both the Awareness Training Institute and the Greater Good Science Center. Continuing Education credits will also be available.
This is going to be an extraordinary training and experience. By doing your own meditation work and then by helping others do the same, you will be making a significant contribution to the evolution of your own being as well as helping shift the consciousness of humanity to a wiser and more compassionate level.
We hope you can join us!
With much appreciation,
Jack Kornfield & Tara Brach
P.S. In case you missed our free webinar on "Answering the Call," we invite you to watch it now.
Program Features

Two years of in-depth study
Two live in-person events with Jack and Tara in the Washington, DC area
Individual mentoring
Group mentoring
Practice groups with your peers
Online video and audio learning
Additional broadcasts with Tara, Jack, and guest faculty
Self-designed practicum program
The Faculty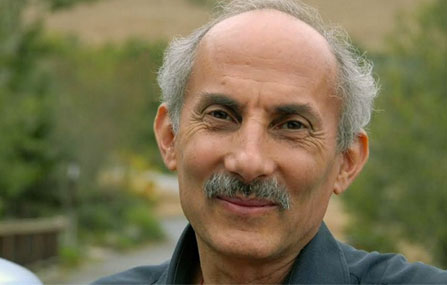 Jack Kornfield, PhD,
trained as a Buddhist monk in Thailand, Burma, and India and has taught worldwide since 1974. He is one of the key teachers to introduce Buddhist mindfulness practices to the West. He holds a PhD in clinical psychology and is the cofounder of the Insight Meditation Society and of Spirit Rock Center in Woodacre, California. He has written more than 15 books, including The Wise Heart; A Path with Heart; After the Ecstasy, the Laundry; and more. For more, visit jackkornfield.com.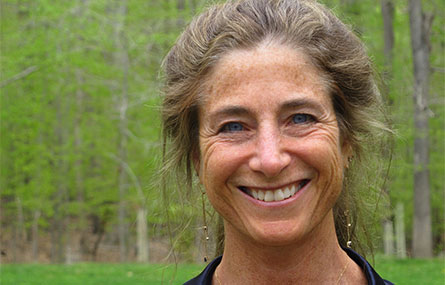 Tara Brach, PhD,
has been practicing and teaching meditation since 1975, as well as leading workshops and meditation retreats at centers throughout North America and Europe. She has a PhD in clinical psychology, is the founder of the Insight Meditation Community of Washington (IMCW) and the author of Radical Acceptance and True Refuge. Tara's weekly podcasts of talks and meditations are downloaded over a million times each month. For more, visit tarabrach.com.
Guest Teachers
During the training, we will invite several colleagues to serve as guest teachers. You will also have the opportunity to learn from a range of renowned senior meditation teachers such as:
Eckhart Tolle

Deepak Chopra

Dan Siegel

Tim Ryan

Kristin Neff

Konda Mason

Teja Bell

George Mumford

Joanna Macy

Sylvia Boorstein

Larry Yang

Rick Hanson

Judson Brewer

Anne Cushman

Lama Surya Das

Jonathan Foust

Trudy Goodman

Christiane Wolf
JoAnna Hardy
Mentorship Program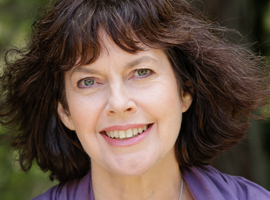 The mentorship program is led by Anne Cushman.
Anne Cushman has been integrating mindfulness practice, embodied meditation, and creative expression for over 35 years. She is a member of the Teachers Council at Spirit Rock Meditation Center, where she founded a multi-year dharma training for yoga teachers. She is the author of the memoir The Mama Sutra, the novel Enlightenment for Idiots, the mindful yoga book Moving Into Meditation, and the India pilgrimage guide From Here to Nirvana; and her essays on spiritual practice in daily life have appeared in the New York Times, Yoga Journal, O: The Oprah Magazine, Lion's Roar, Tricycle, and many other publications. She teaches regular meditation retreats with a focus on creativity and embodied practice. For more, visit annecushman.com.
What Will I Learn?
The mindfulness teacher training curriculum includes understanding the transformational principles underlying meditation, exploring the interface of meditation with Western psychology and cutting-edge science, developing teaching skills, and receiving guidance on how to establish classes and workshops. Specific content includes: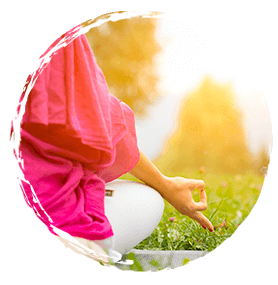 Core practices:
Develop your practice with mindfulness, body scans, mindful movement, concentration, inquiry, open awareness, and heart meditations.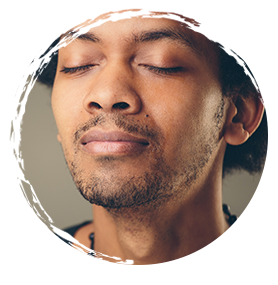 Training in the domains of mindfulness:
Practice awareness as it relates to our body, feelings, emotions, and mind states.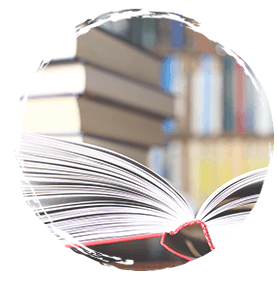 Current research:
Establish a familiarity with research findings and current literature on the effects of meditation.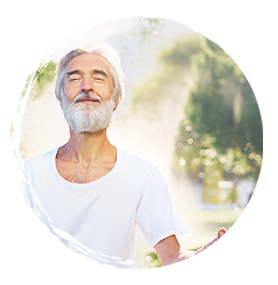 Skill-building lessons:
Develop skills and confidence in giving talks, conducting individual and small group sessions with students, and responding to questions.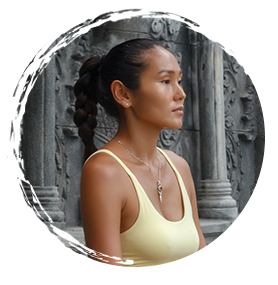 Teachings on emotional suffering:
Learn about its origins from a perspective of evolutionary psychology and understand how to find deep healing, happiness, and freedom in our lives.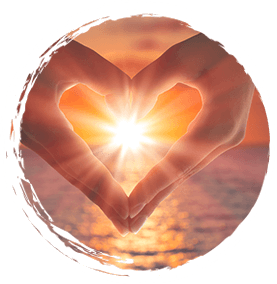 Meditating with the heart:
Practice meditations to cultivate forgiveness, compassion, lovingkindness, joy, and peace.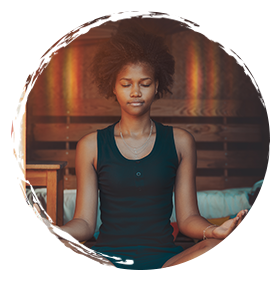 Transformational applications:
Apply meditation to address physical pain, emotional challenges, trauma, relational difficulties, and interpersonal conflict.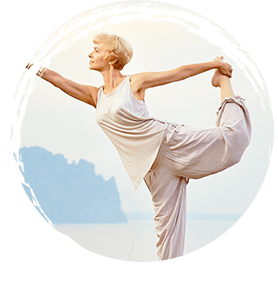 Mindful movement:
Complement sitting practices by bringing awareness to movement and engage with a somatic experience of meditation.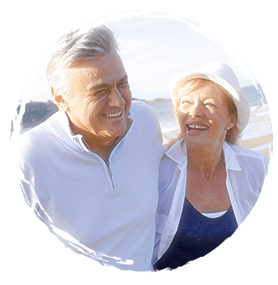 Mindfulness and reverence for life:
Approach life from an ethical and virtuous perspective.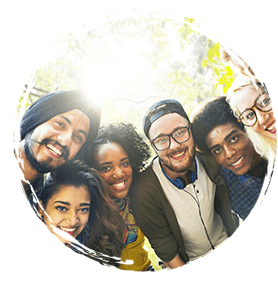 Engaged spirituality:
Allow mindfulness and compassion to transform consciousness, leading us to actively engage with healing our earth's environment as well as social injustice, racism, violence, and other expressions of suffering in our world.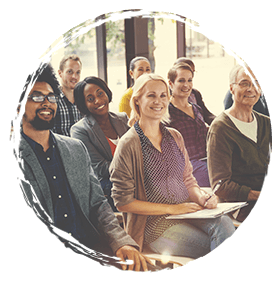 Cultivating community:
Learn to both design and promote classes and workshops in order to create a community of dedicated learners.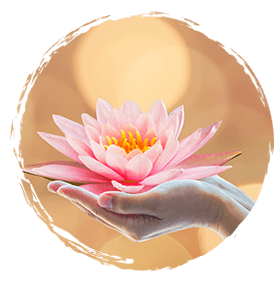 The ethics of teaching:
Understand and learn to handle ethical issues in teaching and the student-teacher relationship.
"The spiritual path is not a solo endeavor. We are in it together and the company of spiritual friends helps us realize our interconnectedness."

TARA BRACH
Praise for Tara & Jack

Drawing on the latest findings in neuroscience as well as ten more years of personal experience on the path of awakening, Tara Brach's superb second book brings readers ever more deeply in touch with our true nature. This book is a precious gift, filled with insight, shared from heart to heart.

Thich Nhat Hanh

What an extraordinary mind is Jack Kornfield's. Curious by nature and brightly shining from birth, tempered by suffering, both personal and worldly…

Alice Walker

Tara Brach writes and teaches with an open and loving heart. She reminds us that we each have the capacity to connect to ourselves and others in a deep and lasting way.

Sharon Salzberg

[Jack] is a very good friend and in many ways my mentor…I read his book A Path With Heart…and it literally changed my life.

Bill Ford

Tara shows us an awakened intelligence and kindness that are a radical freedom in themselves.

Richard Freeman

[Jack] brings to life a way to understand and cultivate mindfulness, compassion, lovingkindness, and true wisdom…

Jon Kabat-Zinn
Why Become a Certified Mindfulness Meditation Teacher?


Teaching as a Powerful Gateway to Mastery:
Learning to share these practices and teachings with others will profoundly deepen your understanding and direct realization on the path.

Supporting Others in Healing and Awakening:
There is genuine gratification in being able to support others in their healing, personal growth, and spiritual awakening. By offering these teachings you are contributing both to individual well-being and also to the need for greater global consciousness and the healing of our world.

Right Livelihood:
Many of us wish to align our way of earning a living with our deepest values. Teaching mindfulness has the potential to contribute in a wholesome way to your own livelihood. The demand for meditation instruction is increasing not only among the general public, but also for those involved in education, business, nonprofit organizations, communications, health, prisons, mental health, and addiction counseling.

The Blessings of Community:
Participation in ATI's teacher training will give you the opportunity to learn and grow spiritually in an international community of like-minded, dedicated practitioners. Your emerging local and virtual network will give you enormous support in your personal and professional growth.

Certification:
With successful completion of this teacher training program, you will receive a certificate from ATI and our partner, the Greater Good Science Center. This credential will support you in establishing meditation classes, workshops, and trainings in communities, organizations, and institutions throughout the world.
"To begin to meditate is to look into our lives with interest and kindness and discover how to be wakeful and free."

JACK KORNFIELD
How Is The Program Organized?
During the program, you will engage in:
Two live, in-person weekend events with Tara Brach and Jack Kornfield—an integral part of your training, these three-day weekend events give you the chance to meet Jack, Tara, special guest faculty, and many of your fellow students for further learning and connection
Online video and audio learning—an in-depth curriculum designed and taught by Tara and Jack
Individual and group mentorship—mentorship sessions with highly qualified instructors to help address your personal questions and growth areas
Group practice sessions—opportunities to connect with your peers for feedback and support
Additional broadcasts with Jack, Tara, or special guest faculty—presented throughout the program, these additional online teachings from Tara, Jack, and special guest faculty will support your continued growth and development
Didactic Teaching

Guided Meditations

Special Broadcasts

Practice Group Meetings

Mentorship

Two In‑Person Events
The program will begin in February of 2019. Upon acceptance, you will receive information on how to access the course and sign up for mentoring and peer group sessions. You will also receive information about the locations of the live events. Tuition for the live events is included in the program, however, you must pay for your lodging and transportation on your own.
During your second year, you will engage in a practicum where you initiate mindfulness classes in the venue of your choosing to share and demonstrate your growing skill set. During this time, you will be supported by monthly broadcasts, monthly mentoring, and peer group meetings.
About the Live Events
As part of the program, you are invited to join Jack Kornfield, Tara Brach, and special guest presenters for two three-day live events during the program. The first will be held in February 2019 and the second will be held on dates to be determined at the end of your two-year program.
During the events you will have a chance to meet your mentoring group in person and build relationships with your peers.
Live Event Weekend
February 14–17, 2019
Washington, DC/Bethesda, Maryland Area
Can't make it to the event? Join us via livestream! The program will also be available for replay if you miss the livestream.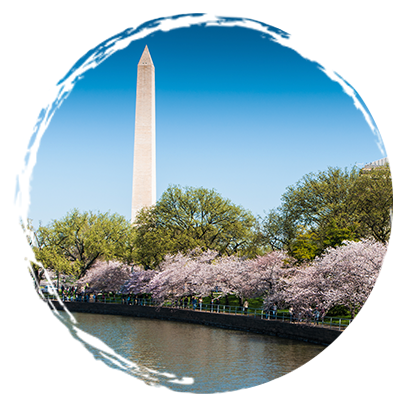 "If every 8-year-old in the world is taught meditation, we will eliminate violence from the world within one generation."

DALAI LAMA
Certificate of Completion
All participants who finish The Mindfulness Meditation Teacher Certification Program will receive a certificate of completion from the Greater Good Science Center and ATI.
The Awareness Training Institute created The Mindfulness Meditation Teacher Certification Program in partnership with the Greater Good Science Center (GGSC), which studies the psychology, sociology, and neuroscience of well-being, and teaches skills that foster a thriving, resilient, and compassionate society. Based at the University of California, Berkeley, the GGSC is unique in its commitment to both science and practice: It not only sponsors groundbreaking scientific research but also helps people apply this research to their personal and professional lives.
While the Mindfulness Meditation Teacher Certification Program does offer a certificate of completion and continuing education credits, please note that it does not offer any credits or a degree from the University of California.
Applying to the Program
Am I Qualified to Participate?
The basic criteria for enrolling in ATI's Mindfulness Meditation Teacher Certification Program is a love for meditation, a regular practice, and a commitment to serving others.
You are eligible to apply if you have:
Completed or intend to complete the following two prerequisites:

Completed or will have completed by February 2019 the ATI Power of Awareness online course taught by Tara and Jack. You can purchase and take this online course through Sounds True here.
Attended at least one week-long, silent mindfulness meditation retreat in the style of Insight or Vipassana meditation.

If you have not done this, you will have until the second year of the program to complete this requirement. Your retreat will need to be complete before you begin your practicum in year two. Retreats in other traditions and styles will not be accepted as meeting the prerequisite requirement, however, we will take them into account when considering your overall fitness for the program. Retreats are subject to approval. A list of centers offering approved retreats around the world can be found here.

Practiced meditation for a minimum of two years and maintain a regular practice
Received a letter of recommendation from a meditation or spiritual teacher who knows you
What Is Required to Receive Certification?
Students who successfully graduate from the program will have fulfilled all prerequisites, completed all online course modules, participated fully in each aspect of the course offerings, regularly attended mentorship and peer group meetings, completed the practicum requirements, passed a final exam, and received final approval from their mentor.
What Is the Tuition?
Tuition is $6,700, inclusive of a $300 refundable deposit due at the time of application. If your application is not accepted, your deposit will be refunded in full.
A payment plan is also available and consists of a $300 refundable deposit, as well as seven monthly payments of $977 once accepted into the program.
Is Financial Support Available?
ATI is offering a very limited number of partial scholarships based on true financial need and commitment to teaching in your community. Please do not apply for a scholarship unless you have true financial need. To apply for a scholarship:
Pay your $300 deposit.
Submit your application and teacher recommendation.
Please check the box on your application where indicated to request a scholarship application. Only applicants who have completed the application in full and have been accepted to the program will be considered for a scholarship.
Can I Get CEU's for This Training?
Yes. Continuing Education Units will be offered. More details will be announced at a later time.
Important Dates and Deadlines
Course begins: February 2019
Power of Awareness registration deadlines
(for those still needing to fulfill this prerequisite):
Power of Awareness: Fall Session
Registration opens June 11, 2018 and closes August 26, 2018
Course begins September 10, 2018 and ends November 5, 2018
Power of Awareness: Winter Session
Registration opens August 27, 2018 and closes November 11, 2018
Course begins November 26, 2018 and ends January 21, 2019
Register for Power of Awareness
How Do I Apply?
Pay your deposit
Your $300 deposit is fully refundable if you are not accepted into the program.
Fill out the application form
After you have made your deposit, you will be taken to the application form. The application includes submitting a letter of recommendation from a meditation or spiritual teacher or counselor.
Schedule an enrollment call
Once your application is complete and has been reviewed, you will be contacted to schedule an enrollment call. This will give us a chance to answer your questions and explore together whether the program is a good match for you.
If you are accepted into the program, you will receive information about locations and lodging for the live events and information on how to begin the program. The program will start in February of 2019.
As enrollment is limited, please apply as soon as possible.
The Mindfulness Meditation
Teacher Certification Program
A Two-Year Training Program for Teaching
Awareness and Compassion-Based Practices
We are no longer accepting applications for the 2019 program.
Enrollment for our next class will begin in the spring of 2020.