Join us for a FREE video series
with Caroline Myss on
The Science of Medical Intuition
How to Learn and Apply Medical Intuition
in Your Life
SCROLL

DOWN
Register for This FREE Three-Part Video Series to Learn . . .
How the science of medical intuition has evolved over the years and how to use it in your life for greater health and healing
What the core blocks to healing are and how to let them go
The keys to developing your own intuition
The Birth of the Science of Medical Intuition
More than 25 years ago, a Harvard-trained neurosurgeon and researcher named Norman Shealy was introduced to a young woman with a special gift: she could "see" illness in other people with only her intuition to guide her. After extensive testing, Dr. Shealy concluded that her ability to diagnose illness—even from remote distances—was 93% accurate. Today that "medical intuitive"—Caroline Myss—is a legend in the field of intuition and energy healing, with five New York Times bestsellers to her credit.
These two pioneering voices have joined together again in a revolutionary self-care curriculum: The Science of Medical Intuition. Join us for this free three-part series to learn more about the field of medical intuition and how you can learn and apply it in your life.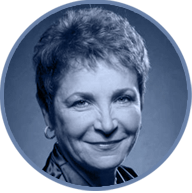 About Caroline Myss
Caroline Myss is a five-time New York Times bestselling author and internationally renowned speaker in the fields of human consciousness, spirituality and mysticism, health, energy medicine, and the science of medical intuition. Her bestselling books and audio programs include Anatomy of the Spirit, Why People Don't Heal and How They Can, Sacred Contracts, and Energy Anatomy.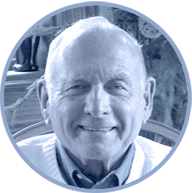 About Dr. Norm Shealy
Norm Shealy, MD, was founding president in 1978 of the American Holistic Medical Association, and in 2000 the founder of Holos University Graduate Seminary. He is currently president of Holos, which is dedicated to education in the field of energy medicine. Dr. Shealy's published works total more than 285 and include 90 Days to Stress-Free Living and Life Beyond 100.