A Year of

Mindfulness
---
Awaken Presence & Compassion
in Every Area of Your Life
Welcome to A Year of Mindfulness
We're excited to invite you to be part of our new online mindfulness meditation community!
Each month, we'll meet online with one of the world's leading mindfulness teachers to grow and explore our practices, building a global community of continued support along the way.
More and more people are turning to mindfulness as a way to improve their lives, and for good reason.
Mindfulness can be defined as awareness and acceptance of the present moment. It sounds simple and, in essence, it is. Simple, yet completely transformational.
All of our thoughts and experiences arise in the present moment. Each part of our day can be an opportunity to build stress or bring joy. Mindfulness gives us the ability to choose.
Recent studies have shown the seemingly endless positive ways mindfulness impacts our lives—less worry, better health, improved focus, and more fulfilling relationships, to name a few. And recent breakthroughs in neuroscience have proven that regular mindfulness practice actually changes the brain, making it possible to let go of old negative patterns. Even five minutes a day can make a difference.
Best of all, anyone can cultivate and grow this critical skill.
"Mindfulness is about being fully awake in our lives. It is about perceiving the exquisite vividness of each moment. We gain immediate access to our own powerful inner resources for insight, transformation, and healing."

—Jon Kabat-Zinn, your final month's teacher
A Year of Mindfulness brings you training and support in mindfulness from our most celebrated teachers. Starting on February 13, 2017, you'll be able to join us online for our first live broadcast, with new teachers sharing insightful sessions and guided practices each month.
You'll learn both basic and in-depth mindfulness practices, receive guidance from a diverse group of leading voices, discover new techniques for every part of your day, and receive ongoing support from a community of like-minded practitioners.
Throughout the year, you'll incorporate a nourishing mindfulness practice throughout your life—and start to experience all the amazing benefits of mindfulness for yourself.
A few of the sessions you can look forward to include:
Jon Kabat-Zinn's powerful teachings on overcoming obstacles to practice and serving humanity with heart
George Mumford's insights into mindfulness, athleticism, and peak performance
Working with Tara Brach's RAIN approach to develop loving presence for ourselves and others
The science and practice of self-compassion with Kristin Neff
Powerful mindful communication skills with Diane Musho Hamilton
Richard Miller's unique insights for healing trauma and developing resilience
Self-directed brain change with Rick Hanson
PLUS special three-hour intensives with Reggie Ray and Shinzen Young
AND so much more!
What Is Mindfulness?
"Mindfulness is awareness that arises through paying attention, on purpose, in the present moment, nonjudgmentally. It's about knowing what is on your mind."

—Jon Kabat-Zinn
The roots of mindfulness come to us from Buddhism, where it remains an important part of the tradition. Yet mindfulness as a modern, Western practice is most often practiced outside of any formal spiritual contexts.
Jon Kabat-Zinn founded the first Mindfulness-Based Stress Reduction (MBSR) program in 1979 and is largely credited with introducing mindfulness to the West. Since then, substantial research has demonstrated that mindfulness really does improve our mental and physical health.
Today, the "Mindfulness Movement" is growing in popularity, with hospitals, schools, prisons, the military, and many workplaces using this life-changing practice. People from all walks of life are turning to mindfulness as a way to bring openheartedness and well-being to modern life.
How Mindfulness Changes Your Life
Mindfulness gives us the skills we need to create the life we want and the world we dream of. In today's fast-paced society, we can turn to mindfulness as way to not just cope, but really thrive in all aspects of our lives.
Reduce Stress

Calm your mind and relax more easily so you can ride the waves of life with curiosity, acceptance, and joy.

Stay Healthy

Reduce pain and inflammation, build a stronger immune system, lower blood pressure, recover faster, and sleep better.

Improve Relationships

Mindfulness helps us shed our defenses and assumptions so we can connect to others with spaciousness and heart

Increase Performance

Focus, attention, memory, body awareness, and other critical skills all improve with mindfulness

Live Longer

Gene expression can change with regular practice—telomeres grow stronger and longer, correlating with an increased lifespan

Awaken and Expand

Connect more consciously with your full self and greatest callings, tapping into a limitless space of loving awareness
Explore New Dimensions of Mindfulness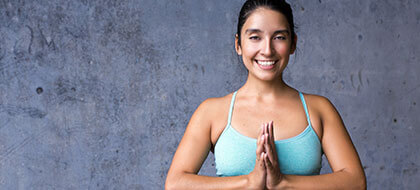 Leading Teachers
The teachers you'll meet during A Year of Mindfulness have spent decades practicing, researching, and teaching mindfulness. Each brings unique insights and perspectives to this ever-growing field, supporting you with a well-rounded journey over the course of a year.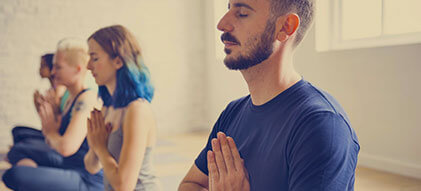 Powerful Practices
Each month, you'll experience new ways to integrate mindfulness into your daily life through in-depth teachings, guided meditations, and takeaway practices. You'll explore basic and advanced techniques, as well as a wide variety of mindfulness topics.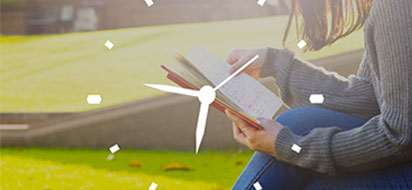 A Flexible Schedule
Live sessions will be recorded with downloadable transcripts so you can watch on your own schedule. You'll learn to practice in a way that meets the needs of your individual lifestyle, allowing you to develop a meaningful and sustainable practice right from the start.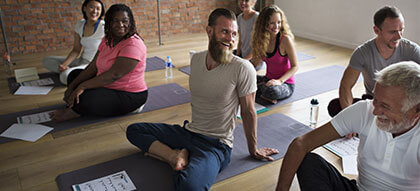 Community Support
We are creating a worldwide community of like-minded practitioners held in a private Facebook group. This community will offer encouragement and support, as well as perspectives on the material that open new dimensions in your own practice.
How Does Mindfulness Work?
When the term "mindfulness" was popularized by Jon Kabat-Zinn in the 1970s, we could see that it reduced stress and helped people feel better, but we didn't fully understand how or why it worked. Now, we know that mindfulness makes actual physical changes to our brains and bodies—and we have the science to prove it.
A Fountain of Youth for Our Brains

Remember the saying, "You can't teach an old dog new tricks?" Well, it turns out you can—if that dog practices mindfulness. Researchers used to believe that our brains stopped changing after a certain age. Now we know that meditation increases neuroplasticity, or the brain's ability to change, no matter how old we are. This allows us to continue to learn, grow, and develop new healthy habits at any age.

Structural Shifts in Our Gray Matter

The amygdala is the brain's "fight-flight-freeze" center and initiates the body's stress responses. The prefrontal cortex is the center of higher-order brain functions such as awareness, concentration, and decision-making. MRI scans show that with just eight weeks of regular mindfulness meditation, the cortex becomes thicker and activity in the amygdala decreases, giving us better control over our thoughts, emotions, and how we function in the world.

Fire Together, Wire Together

When stress, anxiety, and negative thinking become habitual, they actually change our brain to become more reactive. How do we reverse this? "Neurons that fire together, wire together." Studies have shown that with mindfulness, we can create new neural pathways that promote positive mental states on a physiological level.

Less Stress in Body and Mind

When our minds get stressed, our bodies react. Mindfulness helps us become more aware of what's happening in our bodies so we can release stress before it takes over. Numerous studies show that mindfulness can improve our health by actually balancing our hormones, reducing inflammation, and curbing the expression of disease biomarkers so we can stay healthier longer.
"Respond from the center of the hurricane, rather than reacting from the chaos of the storm."

—George Mumford, your September teacher
Your Monthly Mindfulness Teachers
Jack Kornfield, PhD

Trained as a Buddhist monk in Thailand, Burma, and India, Jack has taught worldwide since 1974. He is one of the key teachers to introduce Buddhist mindfulness practices to the West. He holds a PhD in clinical psychology and is the cofounder of the Insight Meditation Society and of Spirit Rock Center in Woodacre, California. He has written more than a dozen books including The Wise Heart; A Path With Heart; After the Ecstasy, the Laundry; and more.

Tara Brach, PhD

Tara is a clinical psychologist, internationally known teacher of mindfulness meditation, and the founder of the Insight Meditation Community of Washington. She is a frequent keynote speaker at conferences where she discusses the role of mindfulness and compassion in emotional healing and spiritual awakening. In addition to her public teaching, Tara is active in bringing meditation into DC-area schools, prisons, and underserved populations. Her books include True Refuge and Radical Acceptance.

Kristin Neff, PhD

Kristin is a pioneer in the field of self-compassion research and is currently an associate professor at the University of Texas, Austin. With her colleague Dr. Chris Germer, she has developed an empirically supported eight-week training program called "Mindful Self-Compassion," and she offers workshops worldwide. She is the author of Self-Compassion: The Proven Power of Being Kind to Yourself and the six-CD audio program Self-Compassion Step by Step. Kristin is also featured in the bestselling book and award-winning documentary The Horse Boy, which chronicles her family's journey to Mongolia, where they trekked on horseback to find healing for her autistic son.

Rev. angel Kyodo williams

Called "the most intriguing (and most vocal) African-American Buddhist" by Library Journal, Rev. angel Kyodo williams is an author, activist, master trainer, and the founder of the Center for Transformative Change. She has been bridging the worlds of spirit and justice since her critically acclaimed first book, Being Black: Zen and the Art of Living With Fearlessness and Grace. Ordained as a Zen priest, she is one of only three black women Zen "Senseis" or teachers. She calls for an embodied, radical dharma within.

Diane Musho Hamilton

Diane is a teacher of Zen and Integral Spirituality, an author, professional mediator, and facilitator. She has been a practitioner of meditation for more than 30 years and is a lineage holder and teacher in the Soto Zen tradition. Diane lives in Utah, where she is the executive director of Two Arrows Zen, which she established in 2008 with her husband. She was the first director of Alternative Dispute Resolution for the Utah judiciary, works with Ken Wilber and the Integral Institute in Denver, and she cofounded Integral Facilitator®. She is the author of several books, including Everything Is Workable: A Zen Approach to Conflict Resolution.

Rick Hanson, PhD

Psychologist, senior fellow of the Greater Good Science Center at UC Berkeley, and New York Times bestselling author, Dr. Rick Hanson's books are available in 26 languages and include Hardwiring Happiness, Buddha's Brain, Just One Thing, and Mother Nurture. He edits the Wise Brain Bulletin and has numerous audio programs. A summa cum laude graduate of UCLA and founder of the Wellspring Institute for Neuroscience and Contemplative Wisdom, he's been an invited speaker at NASA, Oxford, Stanford, Harvard, and other major universities, and taught in meditation centers worldwide.

Susan Albers, PsyD

Susan is a New York Times bestselling author and a clinical psychologist at the Cleveland Clinic who specializes in eating issues, weight loss, body image concerns, and mindfulness. After obtaining a master's and doctorate degree from the University of Denver, Dr. Albers completed an APA internship at the University of Notre Dame in South Bend, Indiana and a postdoctoral fellowship at Stanford University in California. Dr. Albers conducts mindful eating workshops across the country. She is the author of 50 Ways to Soothe Yourself without Food, Eating Mindfully, and more.

Reginald A. Ray, PhD

Reginald Ray is the cofounder and spiritual director of the Dharma Ocean Foundation, dedicated to the evolution and flowering of the somatic teachings of Tibetan Tantra. He is a lineage holder in the tradition of Chögyam Trungpa Rinpoche. Reggie is the author of several books, including Touching Enlightenment. He makes his residence in Crestone and Boulder, Colorado.

George Mumford

George Mumford is the author of The Mindful Athlete: The Secret to Pure Performance as well as the mindfulness teacher and sports psychologist behind the Chicago Bulls' and LA Lakers' eight NBA championships. Michael Jordan, Kobe Bryant, and Shaquille O'Neal are among an echelon of elite players who publicly credit George for helping them with their game and their life. Sometimes called Coach Phil Jackson's "secret weapon," George has also consulted with high school, college, and Olympic athletes, as well as inmates and corporate executives. He is a sought-after public speaker at both business and athletic conferences nationally and internationally. He lives in Massachusetts.

Anh-Huong Nguyen

Anh-Huong Nguyen is one of the first students ordained as a dharma teacher by Thich Nhat Hanh. She has taught mindfulness practices across the US since 1988. Anh-Huong is the author of Opening to the Heart of Compassion, a guided meditation CD, and coauthor with Thich Nhat Hanh of Walking Meditation, a multimedia manual on mindful walking. She has also translated several of Thich Nhat Hanh's books into English, including The Sun My Heart and The Diamond That Cuts Through Illusion. Anh-Huong teaches at the Mindfulness Practice Center of Fairfax.

Rich Fernandez, PhD

Columbia-trained psychologist Rich Fernandez is cofounder of Wisdom Labs and was the head of executive education at Google. He has spearheaded leadership and organizational development at major companies including eBay, Bank of America, and JP Morgan Chase & Co. He is certified in Google's Mindfulness-Based Emotional Intelligence Curriculum, trained as a mindfulness teacher with the Mindfulness Institute, and also does work together with the Plum Village Zen Center. Rich is a writer and blogger who regularly contributes to Harvard Business Review and Mindful magazine.

Richard C. Miller, PhD

Richard C. Miller is a clinical psychologist, author, researcher, yogic scholar, and spiritual teacher who has devoted his life to integrating Western psychology and neuroscience with ancient nondual wisdom teachings. He is the cofounder of The International Association of Yoga Therapists and founding president of the Integrative Restoration Institute. He is also the creator of iRest, a research-based, transformative practice of deep relaxation and meditative inquiry that is currently being utilized in VA centers, military bases, hospitals, and more. He is the author of the audio program iRest Meditation: Restorative Practices for Health, Resiliency, and Well-Being, and the books The iRest Program for Healing PTSD and Yoga Nidra: A Meditative Practice for Deep Relaxation and Healing.

Sharon Salzberg

A student of Buddhism since 1971, Sharon Salzberg has been leading meditation retreats worldwide since 1974. Influenced by her more than 25 years of study with Burmese, Indian, and Tibetan teachers, she teaches intensive awareness practice (Vipassana or insight meditation) and the profound cultivation of lovingkindness and compassion. She is a cofounder of the Insight Meditation Society and The Barre Center for Buddhist Studies, both in Massachusetts. She is the author of several Sounds True audio and interactive learning kits, and her books include Lovingkindness: The Revolutionary Art of Happiness and A Heart as Wide as the World.

Shinzen Young

Shinzen Young is known for his innovative approach to mindfulness and is highly active in the exploration of clinical research on mindfulness meditation. He leads meditation retreats throughout North America and has helped establish numerous mindfulness centers and programs. After spending years in Asia doing extensive training in various Buddhist traditions, Shinzen began exploring what may arise from the "cross-fertilization" of Eastern and Western practices. He is the author of The Science of Enlightenment: How Meditation Works.

Jon Kabat-Zinn, PhD

Jon Kabat-Zinn is the founder and director of the Stress Reduction Clinic at the University of Massachusetts Medical Center and associate professor of medicine in the Division of Preventive and Behavioral Medicine. His clinic was featured in 1993 in the public television series Healing and the Mind with Bill Moyers. He is the author of Wherever You Go, There You Are and Full Catastrophe Living: Using Your Body and Mind to Face Stress, Pain, and Illness.

Kelly Boys

Kelly Boys is a certified iRest® Yoga Nidra teacher and former director of operations for the Integrative Restoration Institute. She most recently directed the creation and implementation of the Search Inside Yourself Leadership Institute's facilitator training program, bringing 100 of the top trainers from around the world through a yearlong mastery program in neuroscience-based emotional intelligence and mindfulness. Kelly has also taught meditation to US veterans with post-traumatic stress disorder and traumatic brain injuries, as well as to women in prisons, cancer survivors, and those with substance abuse addictions. She currently consults with the UN Foundation to create an "Inner Peacekeeping" mindfulness and well-being program for humanitarian workers both on and off the front lines.
February

Jack Kornfield

March

Tara Brach

April

Kristin Neff

May

Kyodo Williams

June

Diane Hamilton

July

Rick Hanson

August

Susan Albers

August

Reginald Ray

September

George Mumford

September

Anh Huong-Nguyen

October

Rich Fernandez

November

Richard Miller

December

Sharon Salzberg

December

Shinzen Young

January

Jon Kabat-Zinn

Your Host

Kelly Boys
Creating Your Own Practice
Yes, mindfulness can radically transform your life for the better—but only if you actually do it. Fortunately, mindfulness can be easily adapted into any lifestyle. Just as with going to the gym or maintaining a healthy diet, consistency matters more than all-or-nothing extremes.
Have you ever set a New Year's resolution and five months later you wonder where on Earth the time has gone? Have you committed to some sort of personal improvement—meditation, exercise, eating better—and after a solid start, your efforts faded away?
You're human. We all have limited time and energy. And without support, lifestyle changes are very difficult to maintain. That's why we're dedicating a whole year to helping you develop a regular mindfulness practice.
Building a Global Community
Mindfulness is a practice that transcends borders, and with A Year of Mindfulness, you'll join people from all over the world to create a truly global community.
Today, our world is more connected than ever before. With the click of a button we can have a conversation with someone in another country or learn about the news from across the world.
This growing global awareness can be both inspiring and overwhelming. How do we respond when we hear of turmoil? How can we contribute to creating peace, sustainability, and well-being for all?
When we all come together to practice, something unique happens. Our individual mindfulness practices become magnified with the worldwide intentions of our collective. We go deeper. We discover new hope for our world. We renew our commitments to mindful living again and again with the support of our community.
Mindfulness practice helps us transform our lives for the better. And by practicing together, we can begin to transform our world.
Here's How It Works
Our live session each month will serve as a check-in. Even if you completely got swept away by life and didn't practice at all after the previous session, you'll be gently pulled back into practice with new inspiration, guidance, and support from our expert teachers.
After each session, small breakout groups will allow you connect with other practitioners, where you'll be able to give and receive valuable feedback about your experiences.
Between sessions, an active Facebook group will help you stay on track with insights, updates, and extra assignments from our teachers and host.
Throughout the year, you'll customize the lessons to work with your lifestyle and needs, practicing as much or as little as you see fit. Plus, our supportive online community will be there when challenges arise or you need a bit of inspiration.
By the end of the year, you will have developed a consistent and meaningful mindfulness practice, with clear and positive results already appearing in your life.
Session Details and Schedule
Jack Kornfield

, The Gift of Living Mindfully, Feb. 13, 2017 | 6–7:30 PM MT
The Gift of Living Mindfully
with Jack Kornfield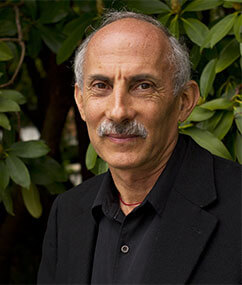 Mindfulness and compassion have the power to transform your personal life, to benefit your work, your community, and the world. Together we will explore the gifts of caring mindfulness and the way mindfulness of the body can heal, mindfulness of emotion can bring ease, mindfulness of thought can lead to freedom, and how mindfulness of relationships and community can blossom into understanding and love.
In our first session of the year, Jack will help us understand how to attend to the four foundations and the full range of mindfulness. We'll learn to apply healing mindfulness to the body, explore the way mindfulness can transform difficult emotions and thought patterns, and focus the lens of mindfulness in close and vast ways. We'll also discover how to blend mindfulness and compassion in order to develop a mindfulness that is loving awareness.
Jack will introduce us to Mindfulness Daily (see bonuses for more) and guide us to explore the power of mindful intention as we set up an aspiration for our year of living mindfully.
Bonus Materials:
Guided Meditations for Self-Healing,
An MP3 of a full-length guided meditation for healing through mindful lovingkindness
Tara Brach

, The RAIN of Loving Presence, Mar. 13, 2017 | 6-7:30 PM MT
The RAIN of Loving Presence
Tara Brach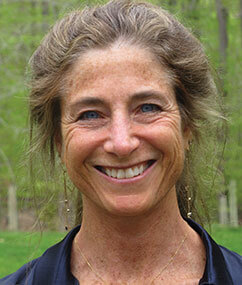 A universal part of life is encountering emotional tangles, especially the pain of feeling fearful and deficient. Together, we'll look at the genesis of how emotional pain arises and then explore effective strategies for "untangling our tangles" with mindfulness and compassion. This month, Tara Brach will introduce us to her RAIN and "Attend and Befriend" practices, both for bringing mindfulness and compassion to emotional difficulties.
Tara will teach us easy-to-remember mindfulness tools for those moments we feel confused, reactive, or in emotional pain. We'll reflect on the cultural conditions that lead to our pervasive feelings of unworthiness, loneliness, and fear, and we'll explore powerful ways to investigate and become intimate with the emotions we habitually avoid. Finally, we'll experiment with nurturing ways to cultivate genuine self-love.
Our time includes two guided meditations, both of which can be profoundly transformative when applied in daily life.
Bonus Materials:
RAIN of Self-Compassion ,
A PDF article, including a guided practice, that explains the "RAIN" approach in more depth
Kristin Neff

, The Science and Practice of Self-Compassion, Apr. 10, 2017 | 6–7:30 PM MT
The Science and Practice of Self-Compassion
Kristin Neff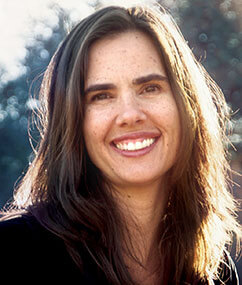 Self-compassion involves treating ourselves kindly, like we would a close friend we care about, and it's increasingly associated with emotional well-being. Rather than making global evaluations of ourselves as "good" or "bad," self-compassion involves generating kindness toward ourselves as imperfect humans and learning to be present for the inevitable struggles of life with greater ease.
In this talk, Dr. Kristin Neff will help us find the motivation to change not because we're worthless or inadequate, but because we care about ourselves and want to lessen our suffering. We'll identify the three key components of self-compassion and explore common misconceptions, new research, and the underlying physiology of this nurturing practice.
This session includes two powerful self-compassion exercises for use in our daily lives.
Bonus Materials:
Compassionate Body Scan,
A simple guided MP3 meditation focusing on gratitude and kindness toward every part of the body
Soften-Soothe-Allow,
An MP3 of a guided exercise for working with emotional pain and difficult situations
Rev. angel Kyodo williams

, Meeting with Difference, May 8, 2017 | 6–7:30 PM MT
Meeting with Difference
Rev. angel Kyodo williams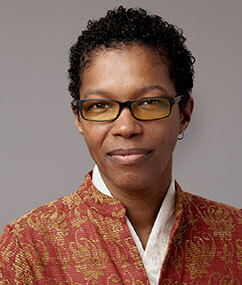 Where do empathy and compassion come from? Are they innate qualities or skills we can develop? Meditation practices that focus only on the self can leave us feeling disconnected, or as if we don't really belong. In what seems to be a paradox within our individualist society, Rev. angel Kyodo williams shows us that the path to connection with others is by walking ever closer to ourselves.
In this session, we will confront our own sense of disconnect and explore where "other" lies as we discover the source of suffering in our own beings. We will meet our sense of separation through embodied mindfulness, touching the wakefulness of practicing curiosity over fear.
Practices include "Centering Presence," an accessible embodied practice that teaches how to become more present in the face of challenge, and "Centering Breath," a practice that uses the breath to train and rewire our nervous systems to respond to stimulus with an open awareness that leads to greater ease.
Bonus Materials:
It's Not About Love After All,
A PDF chapter from the book Radical Dharma
Diane Musho Hamilton

, Mindful Communication, Jun. 12, 2017 | 6–7:30 PM MT
Mindful Communication
Diane Musho Hamilton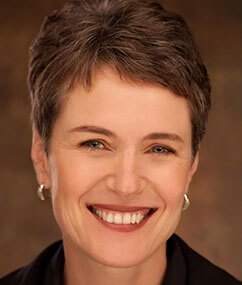 This session introduces mindfulness into our communications with others. Communication challenges, conflicts, and misunderstandings underlie many of our modern difficulties, and by increasing our ability to mindfully communicate with others, we actively create more peace and compassion in our world.
Diane's teachings will help us bring awareness to stressful interactions and include a set of practices to build confidence in essential communication techniques such as listening, reframing, and skillful expression. We'll tune into our bodies and learn to notice trigger sensations during stressful encounters. We'll also discover how we can meet with points of view that may conflict with our own, as well as how we can express ourselves with openness and clarity.
Diane brings decades of experience combining innovation in conflict resolution with an enthusiasm for life to address the challenges of our modern experience. With warmth, depth, and insight, she shares powerful practices and techniques to help us develop authenticity, curiosity, and fearlessness when communication challenges arise.
Bonus Materials:
Excerpt from Everything Is Workable: A Zen Approach to Conflict Resolution,
A PDF excerpt about using mindfulness to work with and resolve the inevitable interpersonal conflicts that arise in all areas of life
Excerpt from The Zen of You and Me: A Guide to Getting Along with Just About Anyone,
A PDF excerpt from Diane's minicourse on how to deal with interpersonal conflict from a Zen perspective
Rick Hanson

, Mindful Cultivation, Jul. 10, 2017 | 6–7:30 PM MT
Mindful Cultivation
Rick Hanson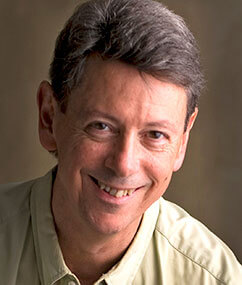 It's possible for us to grow happiness, compassion, resilience, and other inner strengths by turning our passing experiences into lasting changes in the brain. Unfortunately, most beneficial experiences wash through us like water through a sieve, while the stressful, painful ones "stick" due to the brain's negativity bias.
This session will explore how we can deepen an embodied intimacy with our beneficial experiences without clinging to them in order to increase their encoding in our neural networks. Then daily life is full of opportunities for lasting healing, growth, and transformation.
Dr. Rick Hanson will introduce us to the brain's fundamental motivational systems, the "Responsive and Reactive" modes of operation in the brain, the evolution of our negativity bias, and the four HEAL steps of deliberately internalizing our positive experiences.
Bonus Materials:
Taking in the Good,
An MP3 of a guided practice to help us shift our evolutionary fear and survival bias into one of "taking in the good"
Feeling Alright Right Now,
An MP3 of a guided exercise for releasing unnecessary anxiety and building a sense of security that can be repeated throughout the day
Susan Albers

, Mindful Eating, Aug. 14, 2017 | 6–7:30 PM MT
Mindful Eating
Susan Albers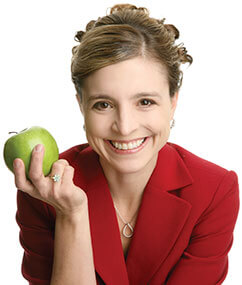 Every day we are inundated with a myriad of dietary information on what to eat and not eat—sugar, fat, salt—the usual suspects. Unfortunately, this well-intended advice often leaves us feeling overwhelmed and confused. What we're missing is information on how to eat—the practices and principles that help us to nourish our bodies well and eat in a way that makes sense to our bodies.
All of us have common habits and environments that become a slippery slope into mindless eating. But with mindfulness, we can avoid overeating and emotional eating, and bring joy and consciousness to eating again.
Dr. Susan Albers will explain practical, easy, and powerful ways to eat mindfully in all areas of your life—at home or work, in restaurants or at special events, and with your family and friends.
Bonus Materials:
How to Soothe and Comfort Yourself Without Food,
A PDF that explores Susan's powerful mindful practices for overcoming emotional eating
Session 1:

George Mumford

, The Mindful Athlete, Sept. 11, 2017 | 6–6:45 PM MT
Session 2:

Anh-Huong Nguyen

, The Art of Mindful Walking, Sept. 11, 2017 | 6:45–7:30 PM MT
The Mindful Athlete
George Mumford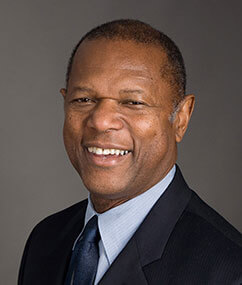 Life is a marathon, not a sprint. In order to live our lives fully and effectively, we need to train with the same devotion, patience, and savvy used by any athlete to compete effectively and passionately in a sport.
To be a mindful athlete, you have to be a mindful person. In this workshop, you'll have an opportunity to explore specific ways of integrating mindfulness into your training regimen. George will share some of the practices and exercises he's taught to professional, collegiate, part-time, and leisure athletes about both the game and the game of life.
With George's experience and warm guidance, you'll learn about cultivating and balancing qualities such as trust, wisdom, diligence, and poise—and how these same qualities can nurture and actualize mindfulness in the face of adversity and challenges on and off the court.
The Art of Mindful Walking
Anh-Huong Nguyen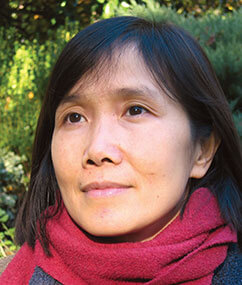 During this presentation, Anh-Huong Nguyen will introduce participants to the practice of walking meditation, which allows us to stop the thinking mind and find calm and peace in every step we make. A mindful step can help us release sorrows about the past and fears about the future, allowing us to experience the joy of being alive in the present. By placing our mind at the soles of our feet while walking, our mind stops racing. We arrive at each step we take.
Mindful walking practice has many benefits, including refreshing and recharging our bodies, improving the circulation of our blood and energy, and reducing stress caused by work and worries. It helps us connect deeply with the earth and nature, develop concentration and insight, and cultivate love and gratitude. With this mindful practice, we experience greater peace, joy, and stability.
With diligent practice—whenever we walk, we walk mindfully—deep transformation and healing will naturally arise within us.
Bonus Materials:
Walking Meditation to Embrace Your Emotions,
An audio download to help you learn how the simple yet powerful practice of walking meditation can support you during times when you may be experiencing difficult emotions
Rich Fernandez

, Thriving at Work with Mindfulness, Oct. 9, 2017 | 6–6:45 PM MT

Thriving at Work with Mindfulness
Rich Fernandez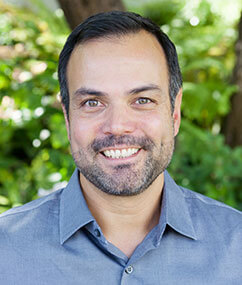 Neuroscience and behavioral research increasingly indicate that mindfulness and its associated mental habits help us thrive at work. In this session, Rich Fernandez, PhD, cofounder of Wisdom Labs and former director of People Development at Google, shares specific mindfulness tools that help us be our best, boost resilience, and enhance thriving in complex, always-on, high-performance work environments.
We will learn how to exercise mindfulness for mental clarity, well-being, and happiness at work. We'll explore how mindfulness can help us manage our energy, stay motivated, and enable sustainable high performance at work and beyond. Later, Rich will give us a digital detox for moving through technological overload and overwhelm using specific mindfulness skills and mental habits.
Expect to walk away from the session with simple, practical, applied mindfulness tools that will have a positive outcome on your work . . . and life!
Bonus Materials:
The Mindfulness & Resilience at Work Toolkit,
A collection of materials from Wisdom Labs, an organization that uses mindfulness to make well-being simple, practical, and achievable for people in the workplace
A PDF article on mindfulness at work from the Harvard Business Review
Richard Miller

, Healing Through Stressful and Traumatic Experiences, Nov. 13, 2017 | 6–7:30 PM MT
Healing Through Stressful and Traumatic Experiences
Richard Miller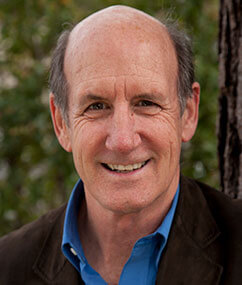 Why is it that some people are able to live and flourish through seemingly insurmountable challenges, while others struggle with even the smallest of life difficulties? Modern research reveals that our capacity to experience resilience and well-being plays a vital role in our ability to lead a happy, healthy, and contented life. How then, do we nourish these qualities in our meditation practices so that we can embody them when we're off our cushions and back in daily life—even when we're challenged by the most difficult of circumstances?
In this session, Richard will share a synthesis of Eastern and Western practices that enables the release of negative emotions and thoughts, calms the nervous system, fosters resilience and well-being, and develops positive self-care skills for meeting any and all of our life circumstances.
Mindfulness and meditation can be practiced while lying down, sitting, standing, and when engaging our daily activities. By establishing and nourishing our ever-present inner resources during meditation, we can carry a core of resilience with us throughout all of life.
Bonus Materials:
Your Wholeness of Being,
A set of materials including a PDF discussing how to activate and nourish five essential qualities of enduring well-being, as well as a downloadable audio track that guides the listener through a practice to discover and nourish these qualities
Sharon Salzberg

, Lovingkindness, Dec. 11, 2017 | 6–7:30 PM MT
Lovingkindness
Sharon Salzberg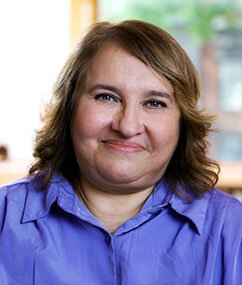 Metta is the Pali (the language of the original Buddhist texts) word for friendship or lovingkindness. It is taught as a meditation that cultivates our natural capacity for an open and loving heart. With its roots in practices said to be taught by the Buddha himself, metta is traditionally offered along with meditations that enrich compassion, joy in the happiness of others, and equanimity. These practices lead to the development of concentration, fearlessness, happiness, and a greater ability to love.
This session will introduce us to lovingkindness practice. We will understand how lovingkindness meditation can reduce the stress of daily life and create a more connected life. We will learn the principles of the practice as we explore the value and implications of lovingkindness towards ourselves and others.
We will also learn practical tools of meditation that help us go beyond our constricting habitual patterns, such as fear and denial, in order to enjoy greater and greater happiness. In recognizing our own vulnerability and the vulnerability of another person, we cultivate compassion toward ourselves and others without judgment or blame, especially in the midst of strong and pervasive painful emotions.
Together, we will practice a full lovingkindness meditation toward self, toward others, and toward all.
Bonus Materials:
Reflection on Interconnectedness,
A guided meditation (MP3) of our connections with others on the spiritual journey
Jon Kabat-Zinn

, Fully Embodied as You Are, Jan. 8, 2018 | 6–7:30 PM MT
Fully Embodied as You Are
Jon Kabat-Zinn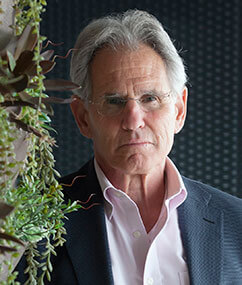 In our closing month of practice, Jon will emphasize keeping up the momentum we have developed over the past year of cultivating mindfulness in our individual lives, and in some larger sense, within a growing global sangha. He will emphasize the importance of not fabricating an ideal of practice, but instead letting the reality of our potentially messy situations be the "curriculum" it is. We will practice taking our seats and taking a stand, both literally and metaphorically, just as we are, in the face of the full human condition. This involves embodying the actuality of our openhearted attending, apprehending, and understanding in both stillness and in action—while cultivating awareness of our own tendencies toward blindness through clinging to particular lenses and disregarding others.
We will integrate everything we have learned during this year—and during the entirety of our lives for that matter—into both formal and informal mindfulness practices. This includes resting in awareness of the body as a whole, sitting outside of time, and moving through the day while resting in choiceless awareness. We will practice recognizing our mind's automatic patterns, reactions, and clinging, effortlessly transforming them into mindful and heartful responses congruent with our aspirations and understanding.
Through our practice, we will learn to meet the enormity of the dukkha, or the general suffering we encounter when awake to the human condition and the planet, with an open heart. Endemic racism, social and economic injustice, unrecognized privilege of all sorts, environmental and political threats to the health of our planet and its diverse life expressions—there is no shortage of difficulty in our world. Yet, rather than turning away, our practice allows us to show up mindfully, acknowledging that we are not really separate and responding in whatever unique ways are appropriate to who we are and our callings in the world in this brief moment we call a human lifespan.
Bonus Materials:
Mindfulness as Pure Awareness,
A guided practice (MP3) exploring "choiceless awareness," expanding our field of mindful awareness without agenda
What You'll Receive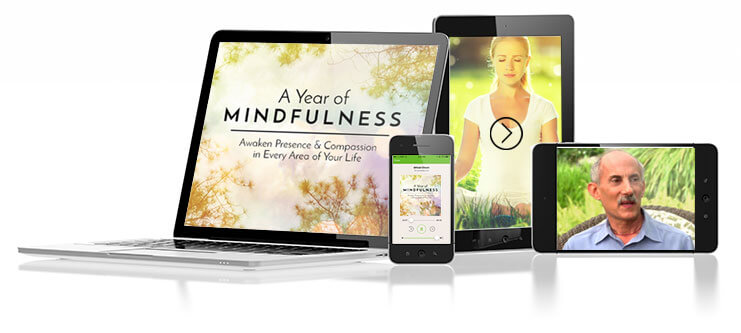 Every month, you'll join a different teacher and our online community to experience:
A Monthly Live Broadcast
Each teacher will present a lesson on a different focus of mindfulness practice. These sessions gradually build on each other month by month so that by the end of the year you'll have a complete mindfulness toolkit.

A Live Monthly Practice Session
You'll then take part in a practice from each presenter on such topics as mindful eating, mindful communication, working with difficult emotions, and more.

Live Q&As
The teachers will be available to answer questions after each session. This will take place during the live broadcast as time permits.

Group Breakout Sessions
After each session, you can connect with other participants in the group to share your experiences and continue your exploration.

Access to a Private Facebook Group
You'll be invited to join a dedicated Facebook page for A Year of Mindfulness to maintain your connections with other participants and form a "virtual sangha," or community.

Downloadable Recordings and Transcripts
Just in case you can't make it for the live event, you will receive a downloadable recording and complete transcripts for each session.

Presenter Bonus Materials
Every month you'll receive special bonus materials from that session's teacher, including audio and video tracks, downloadable reading materials, and more.
Plus You Will Receive the Following
Special Bonuses
BONUS 1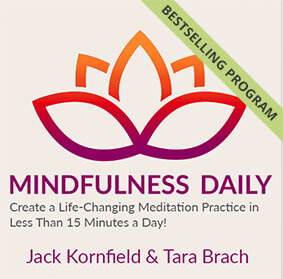 Mindfulness Daily:
Create a Life-Changing Meditation Practice in Less Than 15 Minutes a Day
If you've already purchased Mindfulness Daily (wonderful!), you'll receive a $37 gift card for Sounds True.
As our gift to you, you will get Jack Kornfield and Tara Brach's bestselling program, Mindfulness Daily. In less than 15 minutes a day, you'll receive a lesson and guided practice featuring the most essential practices of mindfulness and compassion.
Together with your worldwide mindfulness community, you'll complete one Mindfulness Daily lesson each day, developing the perfect foundation to carry you forward. These lessons can be found online or via our Sounds True app, so you'll be able to do them whenever and wherever works for you. Plus, this program is yours to keep forever!
The Mindfulness Daily bonus will automatically be added to your Sounds True digital library and will not appear in your shopping cart. If you already own Mindfulness Daily, a $37 gift card will be emailed to you.
BONUS 2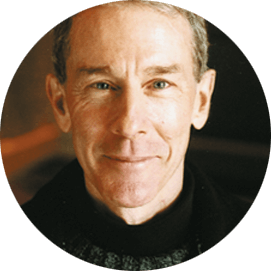 Reginald A. Ray, PhD, is the cofounder and spiritual director of the Dharma Ocean Foundation, dedicated to the evolution and flowering of the somatic teachings of Tibetan Tantra. He is a lineage holder in the tradition of Chögyam Trungpa Rinpoche. Reggie is the author of several books, including The Awakening Body and Touching Enlightenment. He makes his residence in Crestone and Boulder, Colorado.
A Special Workshop
with Reggie Ray
August 27, 2017 | 10 AM–1 PM Mountain Time
Taking Mindfulness All the Way: A Three-Hour Immersion in Somatic Meditation
Reggie Ray is well known for making the highest teachings of Tibetan Buddhism accessible to modern people. In this online practice intensive, he leads participants through a series of tantric meditation protocols and somatic—or body-based—teachings that "take mindfulness all the way." Reggie explores questions that take us "beyond mindfulness" and are vital to the serious student of meditation, including:
How is the tantric style of mindfulness, with its somatic emphasis, different from more well-known, conventional approaches?
What does a mindfulness that emerges within the body have to offer us as practitioners?
How does tantric mindfulness change our relationship to our bodies, our energetic and emotional lives, our connections with others, and our spiritual lives as a whole?
Seen from the tantric somatic perspective, what is the purpose of the spiritual life—and even of life itself?
What does the tantric approach have to say about the immense challenges we face in the modern world as individuals, societies, and global citizens?
BONUS 3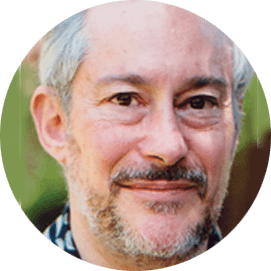 Shinzen Young has a PhD in Buddhist Studies and has completed extensive training in Asia on each of the three major Buddhist traditions: Vajrayana, Zen, and Vipassana. He focuses on the burgeoning dialogue between Eastern meditation and Western science and is known for his innovative "interactive, algorithmic approach" to mindfulness, a system specifically designed for use in pain management, recovery support, and as an adjunct to psychotherapy. He is the author The Science of Enlightenment: How Meditation Works.
A Three-Hour Intensive Training
with Shinzen Young
December 16, 2017 | 10 AM–1 PM Mountain Time
Unified Mindfulness
You've no doubt heard the expression "can't see the forest for the trees." It refers to the situation where a unified perspective is hidden within a plethora of details and distinctions. The differing formulations, practices, models, and claims of spiritual practice can sometimes seem like a confusing forest. Is there a relatively simple big picture here? In this special workshop, we will explore four questions:
Is there a perspective that ties together all forms of mindfulness?
Can that perspective be broadened to include most forms of Buddhist practice?
Can it be even further broadened to cover most forms of contemplative-based psychospiritual growth?
How might that perspective provide intuitive solutions for the commonly raised concerns around mindfulness going mainstream?
This workshop will involve both discussion and experience, and you'll be introduced to two focus techniques—"Note Everything" and "Hear Good."
BONUS 4
Ruth King is a guiding teacher in Tara Brach's Insight Meditation Community, a core teacher in the Dedicated Practitioner Program at Spirit Rock Meditation Center, and the founder of Mindful Members Practice Community in Charlotte, North Carolina. She is the creator of the Mindful of Race Training: A Stimulus for Social Healing and Leadership, and the author of several publications, including The Emotional Wisdom Cards, Soothing the Inner Flames of Rage: Meditations That Educate the Heart and Transform the Mind, and Healing Rage: Women Making Inner Peace Possible, as well as the forthcoming book Mindful of Race.
A Special Dialogue
with Ruth King
July 13, 2017 | 8–9:30PM Eastern Daylight Time
Mindful of Race
Join Ruth King and Kelly Boys on July 13 for a lively dialogue about race and mindfulness. This special session will feature an hourlong conversation, followed by Q&A with the audience.
Conversations around race are often difficult and emotionally charged. In this special session, Kelly and Ruth will discuss how mindfulness can support us in engaging with themes around race and racism with open and wise hearts.
During this session, we'll explore:
The narratives we hold along racial lines—both conscious and unconscious
Our individual and collective racial conditioning, as well as its systemic proliferation
The dynamics of racism as a way to understand other forms of oppression, privilege, and power
Ways we can soften the grip of the anger, guilt, and fear that arises when we do this work
The kinship, care, and relief that come from healing racial distress
How racism is a heart disease—and it's curable
When we begin to understand our racial conditioning and its impact, we begin the process of gradually healing our divided hearts.
Regular Price $55 per month
Now only $27 per month

A Year of Mindfulness

Program Summary
Here's a summary of everything you'll get each month:
Monthly Live Trainings

Monthly Live Meditation/Mindfulness Practice

Live Q&A

Group Breakout Sessions

Access to Our Private Facebook Group

Downloadable Recordings and Transcripts

Presenter Bonus Materials
PLUS
Mindfulness Daily: Create a Life-Changing Meditation Practice in Less Than 15 Minutes a Day

A three-hour live intensive with Reggie Ray

A three-hour intensive training with Shinzen Young

A 90-minute live dialogue with Ruth King about addressing racial issues through mindfulness
Join the Program Today!
We invite you to join A Year of Mindfulness today.
Regular Price $55 per month
Now only $27 per month


Find answers to your frequently asked questions here.
We unconditionally guarantee your satisfaction with all Sounds True products for one year when purchased via our website. However, if you are not 100% satisfied with A Year of Mindfulness for any reason, simply return it with receipt for a full refund or exchange—whichever you prefer.