In the Sounds True workplace, we're practically swimming in spiritual books, CDs, and DVDs. Many of us feel like we've "seen and heard it all." From this ocean of goodness, what do we personally, truly like? What actually inspires us and resonates with us at the deepest level? Have a look at some of the programs that have made the greatest impact on our lives.
---
ANDREW RECOMMENDS
ANDREW Y.
COPY WRITER
"Whenever I see this in my iPhone audio list I think to myself: 'Oh man, I've heard this so many times that if I play it again I might get sick of it.' Then I start listening . . . and I end up immersed in the practices and teachings from beginning to end.
There's WAY more than mindfulness basics going on in this retreat. Thich Nhat Hanh shares his poetry, personal life lessons, and many seldom-explored teachings, like: how our subtlest 'mental formations' shape our reality, addiction support enfolded within the 'hungry ghost' archetype, Buddhism's shamanic-like maps of consciousness, guided meditations that work even if you're unmotivated to get on the cushion, and a lot more.
He shares all of this in a way that evokes a felt and embodied sense of support while listening. It's like having a drink of cool, pure water when you're really thirsty. What a gift Zen master Thich has given to all of us in this life-rocking transmission.
Who this is for: Those who've found popular stress-reduction or mindfulness practices kinda-sorta helpful . . . but want to experience the Buddha's deeper revelations."
---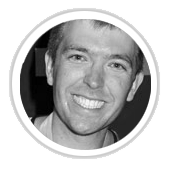 JEFF RECOMMENDS
JEFF M.
AUDIOBOOK PRODUCER
"Mark truly opens your heart and mind through Reduced to Joy. He tells of the longest journey we will make in our life: The Journey from Our Head to Our Heart. I find this to be true. His poetry woven through this audio is a gift for all listeners. Mark has a wonderfully beautiful perspective on life and its challenges that makes the long journey more joyful."
---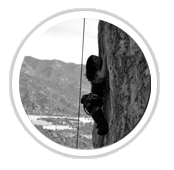 AMY RECOMMENDS
AMY S.
CONTRACTS MANAGER
"I enjoyed this audio book so much that I often sat in my car, in various parking lots, not wanting it to end. Ram Dass' stories and teachings, beautifully spoken by Rameshwar Das, helped to restore my belief that practicing compassion every day can create positive change that has the potential to change the world for the better."
---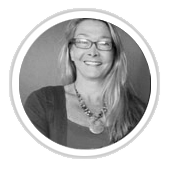 JENNIFER RECOMMENDS
JENNIFER M.
ASSOCIATE ART DIRECTOR
"Who Are You? by Gangaji is a mind- and heart-opening love trip through the woods of ego-identified illusion, emerging through the gateway of realization itself. Gangaji's teaching presence is so clear, warm, and radiant, the transmission of timeless wisdom effortlessly surrounds you and permeates you. Essential listening for anyone 'on the path.'"
---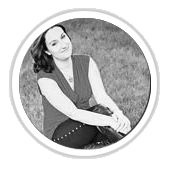 REBECCA RECOMMENDS
REBECCA J.
PROOFREADER
"There are a lot of Tolle products, but this is the perfect primer for his teachings—it covers all the basics of being present in the Now and answers the most commonly asked questions people have about what he teaches. If you're looking for an introduction point into the world of Eckhart Tolle, this is it (and believe me, I've listened to a lot of his products by now!)."
---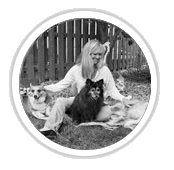 APRIL RECOMMENDS
APRIL S.
OPERATIONS MANAGER
"Snatam has the voice of an angel which sends me into another time and place. I find it perfect to listen to, whether I am driving or meditating, as her voice has a sweetness that just bathes my soul."
---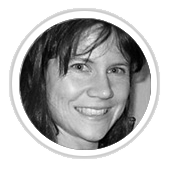 HAVEN RECOMMENDS
HAVEN I.
EDITORIAL DIRECTOR
"Reading Bodhipaksa's writing is often like reading poetry. It is simply a beautiful experience. As I was reading, I felt like I was dissolving—and when finished I felt a serenity as if I'd spent a whole weekend in meditation. And with this deep calm, I found myself much more able to weather the surprises and challenges in life."
---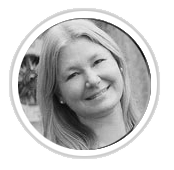 JENNIFER RECOMMENDS
JENNIFER B.
Executive editor
"By now just about everyone has heard that coloring can be relaxing and stress-relieving. That wasn't our inspiration, however, when we asked Eka to develop The Shakti Coloring Book for us. We wanted to give Sounds True readers an accessible but meaningful way to connect to the sacred energy of feminine wisdom. In Ekabhumi we have a highly skilled artist with in-depth understanding of Indian sacred art and a commitment to present it in an authentic way. He brings all of his skills and knowledge to bear in this book, providing reliable information on the significance of the Indian goddesses whose images he has so exquisitely rendered. Feel free to just sharpen up your colored pencils and color for the sake of coloring! But know that in this book you have a wealth of information and tool to expand a fun and creative activity into meaningful spiritual practice."
---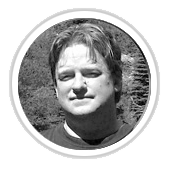 GRAYSON RECOMMENDS
GRAYSON T.
DEPUTY COPY CHIEF
"To me, Alan Watts is the epitome of a great teacher. There are a lot of teachings that are present in most of the wisdom traditions, but when I listen to Watts, I actually get them at a deep level. And the most important one for me is how we can cherish and revere life by not taking it so seriously."
---
TRISTA RECOMMENDS
TRISTA R.
HR Director
"Oh what a fantastic program! My biggest takeaway is to remember that simple living is a beautiful way to live. I certainly try to keep that in mind when I think that food from my favorite restaurant sounds better than the salad I could put together with veggies from my own garden. This program inspires me!"
---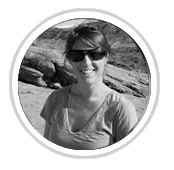 JAIME RECOMMENDS
JAIME S.
associate publisher
"Danny Dreyer's amazing program combines t'ai chi principles with running and focuses on the meditative aspects of the sport. Before I began incorporating ChiRunning movement principles, I suffered from tremendous knee pain during and after long runs. Now I run half marathons with no knee pain whatsoever."
---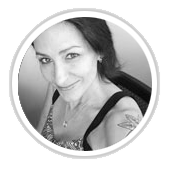 KASMAH RECOMMENDS
KASMAH M.
EXECUTIVE ASSISTANT/benefits administrator
"This audio program is wonderful. For anyone who has struggled to find a balance with eating and enjoying their food, this hits it right on. Food is about nourishing your body and also to be delicious and pleasurable. Lots of great information to feed your soul and body."
---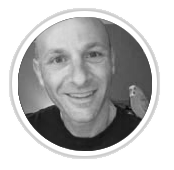 JOE RECOMMENDS
JOE D.
COPY CHIEF
"For anyone carrying unresolved confusion or suffering associated with their past experiences with Christianity, here's a book to help you finally let all of that go so that you can rediscover the radiant being known as Jesus, and explore directly how each one of us is truly called to experience heaven on earth right here and now."
---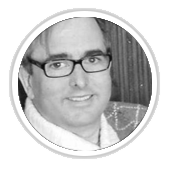 SCOTT RECOMMENDS
SCOTT Y.
WEB DEVELOPER
"We have so many transformative titles here that it is difficult to pick just one, and I recommend many, if not all, of the other titles on this page. One product that stands out for me is Don Beck's Spiral Dynamics Integral. In this comprehensive collection, Dr. Beck uses his real work experience in South Africa and his dry sense of humor to explain this relatively new developmental model. As each person—and each society—progresses along the spiral, different values are held more closely and thus cause conflict with people and cultures that are at other points along the spiral. Spiral Dynamics Integral provides a lens with which to view today's world and your own spiritual growth through these stages of development."
---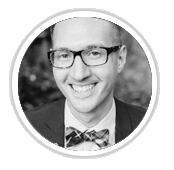 KYLE RECOMMENDS
---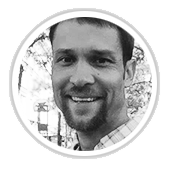 DEAN RECOMMENDS
DEAN H.
PRODUCT manager
"Through a series of interviews with spiritual teachers, Waking Up examines some of the enigmas that seekers have been investigating for millennia. What does it really mean to raise your consciousness? Does it happen in an instant, or is it more of a gradual process? Does awakening perfect all aspects of your personality? Are people beginning to wake up more now than ever before? I find these questions to be of great importance, and hearing a myriad of perspectives was enlightening.
There are recorded discussions with over 30 authors and teachers: many of them I had not heard of before, others dove deeper into those I'd been familiar with previously. Adyashanti's contribution was by far my favorite, and I highly recommend listening to his session. Tami Simon does an outstanding job interviewing everyone, and she synchronically has a way of asking the questions I myself was curious about. After hearing the program, I feel one step closer to realizing for myself the state of awareness many of the speakers are obviously operating from!"