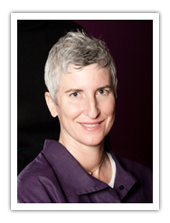 Our Vision
Sounds True was founded in 1985 by Tami Simon with a clear mission: to disseminate spiritual wisdom. Since starting out as a project with one woman and her tape recorder, we have grown into a multimedia publishing company with more than 80 employees, a library of more than 1500 titles featuring some of the leading teachers and visionaries of our time, and an ever-expanding family of customers from across the world. In more than three decades of growth, change, and evolution, Sounds True has maintained its focus on its overriding purpose, as summed up in our Mission Statement.
Sounds True's mission is to wake up the world.
We wake up when we realize that we are interdependent and interconnected with all of life. We wake up when our heart is so overflowing that we devote our lives to being of benefit.
When we wake up, we naturally want to follow our inner sense of purpose and take good care of ourselves, each other, and our world.
What We Do
At Sounds True, we have created the world's largest living library of transformational teachings that support and accelerate spiritual awakening and personal transformation. We make this living library available on multiple media platforms and in multiple languages for people of today and for future generations.
We partner with the leading spiritual teachers on the planet to make their teachings accessible through books, audio programs, online learning experiences, and in-person events.
We bring people together to connect and accelerate the journey of personal growth and awakening.
We provide a trustworthy and safe online home for spiritual explorers, where you can show up with authenticity and meet others on the path. We warmly welcome beginners while remaining true to the depth and challenges of the spiritual journey.
We create shifts in consciousness that unlock our greatest human capacities to love and serve.
How We Do It
How we work is as important as what we do.
Here are the values that inform how we work at Sounds True:
Being of Service

Being of service is an attitude of the heart, a posture that wants to help and give generously, expanding the love and goodness in the world. We seek to serve our own highest nature, each other's good, and the healing of the world.

The Commitment to Grow and Transform

It can be challenging to grow and transform. It takes courage, receptivity to feedback, and introspection to confront our blind spots, feel the pain of old patterns, and commit to new ways of being. This is the path of self-awareness, the path of waking up to our full potential to connect and contribute.

Exceptional Teamwork

Exceptional teams create exceptional results. Such teams are highly collaborative and consist of "Ideal Team Players", people who are consistently humble, hungry, and relationally intelligent.

Authentic Connection

We connect with each other authentically by being vulnerable, telling the truth, and listening deeply. Connecting in this way builds relationships of mutual trust, respect, and understanding.

Being Kind and Direct

We are committed to resolving our interpersonal challenges through direct communication in a spirit of kindness. We are also always looking for opportunities to extend ourselves, uplift each other, and be kind.